Welcome to our regular update on the Plaza's exciting restoration and refurbishment, Phase 1 of which was made possible with the support of the Heritage Lottery Fund providing a grant of £1.9 million, The North West Regional Development Agency providing £650,000 and Stockport Metropolitan Borough Council assisting with a pledge of £300,000 alongside the donations raised from the general public at events and during post show collections all of which have enabled us to save and restore your Plaza Super Cinema and Variety Theatre back to her former 1930's art deco glory.
The Plaza is still fundraising to continue the next stages of our ongoing maintenance and restoration therefore if you could support us in any way, whether donating a £1 or more on our just giving site to sponsoring a seat plaque, giving to our bucket collections after a screening or show or simply sending a donation we will be eternally grateful.
Join us as we successfully complete further aspects of the astounding Restoration and Maintenance of Stockports 1932 Art Deco Super Cinema and Variety Theatre and detailed below is an update as detailed by Gary Trinder our Vice Chairman and Technical Director who under his expert guidance and commitment to detail has ensured that we not only return to our community a venue for which they can justly be proud as she serves many future generations to come but also a rare example of a building of international significance that stands out as a beacon of what can be achieved when you have the dedication and drive to save a much loved venue and return her to her magnificent opening day glory….
Restoration Update – Projects Completed by The Stockport Plaza Trust in 2013/14
Complete authentic seating replacement & bespoke carpet to circle – £500,000
Extension of General Office to accomodate additional staff – £22,000
Complete clean and re-leather of Compton Organ and organ chamber restoration £42,000 (£40,000 insurance funded)
Office air-conditioning – £3,500
Number of small projects including restaurant coat stands and additional Lloyd-loom seating funding by friends of The Plaza
Computer and IT system refresh – £3,500
Decoration of one dressing room – £250
Stage flooring replacement in authentic maple – £12,000
Stage lantern replacement – £6,000
Reinstatement pf original circle rake – £100,000
Installation of pass door circle to back stage – £1,000
Installation of cinema surround system to stalls – £1,000
Installation of circle sales point – £1,500
Project Aspirations 2015
Replace glass in Compton illuminated surround with exact replica of 1932 original approximate cost £8,500
Additional work on Compton Organ to complete full restoration not covered by insurance funding – £9,000
Re-plastering of ceilings over staircases and redecoration of same together with building decorative 'touch up' – £7,000 (£4,000 I/F)
Painting of decorative outdoor vistas to auditorium stage front and balcony – £2,500
Installation of bespoke sound system including 'hidden' loudspeakers circa £100,000
Repair, cleaning and refinishing terrazzo stair surfaces to main staircase – £9,000
Silver foil application to main ceiling dome, including access equipment – £25,000
Re-plastering of projection box and damp proofing of rectifier room – £2,500
Replacement authentic 1930's style boiler and coffee machine for restaurant – £6,000
Various small decorative items to complete the project inclduing display boards, paintings, Lloyd-Loom furniture in lounge and 30's decorative pieces approximately £3,500
Installation of coolers in key sales areas – £1,500
Reconfiguration of kitchen annex area to benefit additional space – £5,500
Improved securing to box office and chip & pin installation – £1,500
Bespoke 'Plaza Logo' crockery – £8,000
Decoration of remaining dressing rooms – £2,000
Provision of air-conditioning to back stage dressing room areas £25,000
Keep visiting our site for regular updates and images as your Plaza is restored to her original glory and we look forward to welcoming you to our varied and exciting stage and screen presentations alongside our fully restored Café Lounge which is open daily – Monday to Saturday for light lunches and teas in an environment to evoke the glamour of our 1930's gem.
Ted Doan
General Manager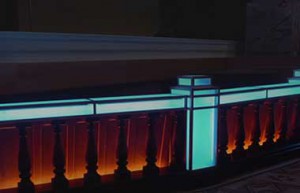 Support the Stockport Plaza
Help us to continue our restoration project with a one off donation.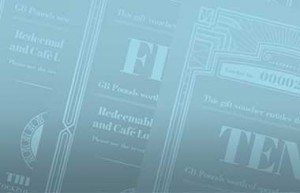 Why not buy a Plaza Gift Voucher?
For someone special what better than an unforgettable visit to the local theatre?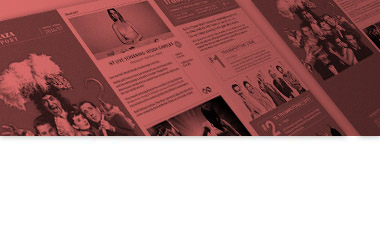 Download our latest brochure
Covering all upcoming events