Plan your visit
---
The Plaza Super Cinema and Variety Theatre is located on Mersey Square, Stockport, Cheshire. SK1 1SP
By Foot
When travelling around Stockport walking is the easiest way to get around and www.Walkit.com the pedestrian journey planner covers the Stockport area and can help you identify the best way to get to The Plaza.
Stockport is easily explored on foot, with plenty of pedestrian-only zones.  Getting here on foot, you could map your route using directional signage located throughout the town centre.
By Bicycle
On the Trans Pennie Trail (NCN 62) The Plaza is ideally placed to be accessed by bike and you will find bicycle parking directly outside. The TfGM online cycle map can help you plan your route to the venue in detail.
By Bus
The Plaza is on one of the main bus routes into Manchester city centre. There are many bus routes many of which stop at Stockport Bus Station or on the nearby A6 route located close to The Plaza with level access and to assist with your route please use this link for TFGM bus route planner or visit the Transport for Greater Manchester's website or call 0161 228 7811 for further information.
By Rail
Stockport Station on the North West Main Line is within 8 minutes' walk on a step free route of The Plaza. For detailed train information go to the National Rail Journey Planning website or phone 03457 484950. During the day (until 6pm weekdays and 5pm on Sundays) the station is also served by the Stockport Metroshuttle bus around the town centre.
By Car
The Stockport is easily accessible from the M60 ring road and the A6 with The Plaza being in the Stockport Town Centre. Nearby carparks ideal for the venue are  Heaton Lane Car Park (SK4 1AQ), Merseyway (SK1 1PD), Red Rock (SK1 1RY) or Ritz Car Park (SK1 1DY) as well as limited on-street parking. Detailed information about the Car Parking in the Town Centre can be found on the Stockport Council website. Council controlled parking in Stockport is free after 6pm.
By Air
Flying in to Manchester Airport, we are approximately 20 minutes drive from the Airport and 40 minutes by train or bus from the Airport.
Need somewhere to stay here in the city when visiting us?
The Wycliffe Hotel and Restaurant is, and always has been, a family owned and operated business. Founded by Umberto Tavini in the late 1980's, the Wycliffe Hotel and Restaurant has built up its reputation for being one of Stockport's most sought-after venues.
For further details CLICK HERE or contact The Wycliffe on 0161 477 5395 or visit their web site on www.wycliffe-hotel.com
Disabled Access


Car Parking  Disabled parking is on the Merseyway side of Chestergate, opposite the taxi rank. It extends 38 feet along the frontage of the large retail unit and is labelled "For disabled permit holders only".


Audio  There is a loop system installed in the stalls and plans are being progressed to extend this to the circle.



Unisex Accessible Toilet  Accessible and adapted toilets are located on the right hand side of the auditorium with level access and in the Plaza Café which can be reached using a lift located in main foyer. Further non adapted cloakroom facilities are located on the lower ground floor and can be accessed via the lift located in the main foyer.

Wheelchair Access  The Plaza is wheelchair accessible directly into the stalls. Assistance is available if required.
More details available on request from the box office 0161 477 7779
Security Information
Your safety and security is important to us and The Plaza has a series of visible and discreet security measures in place 24 hours a day.
All bags may be subject to security searches prior to entry to the building. As such, we would ask that you refrain from bringing large bags to the venue as this could cause delays to your admittance.
If you are attending a theatre or cinematic performance, please kindly ensure that you arrive with plenty of time for these security checks to take place, particularly so if you also have to collect tickets from the Box Office counter, which can be very busy prior to any event.
Our security measures are under constant review and we reserve the right to change arrangements at short notice.
Festive Opening Hours
Date                            Box Office                            Café
Mon 23rd Dec             10am to 7.45pm                    10am to 4pm
Tue 24th Dec               10am to 7.45pm                    10am to 4pm
Wed 25th Dec              Closed                                   Closed
Thu 26th Dec               12pm to 5.45pm                    Closed
Fri 27th Dec                 10am to 7.45pm                    10am to 4pm
Sat 28th Dec                10am to 7.45pm                    10am to 4pm
Sun 29th Dec               1.30pm to 7.45pm                 Closed
Mon 30th Dec              10am to 6pm                        10am to 4pm
Tue 31st Dec                10am to 6pm                        10am to 4pm
Wed 1st Jan                  Closed                                   Closed
Tue 2nd Jan                  10am to 6pm                         10am to 4pm
From Wednesday 3rd January 2020 Normal service resumes         
Save
Save
Save
Save
Save
Save
Save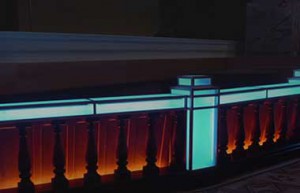 Support the Stockport Plaza
Help us to continue our restoration project with a one off donation.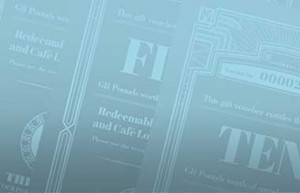 Why not buy a Plaza Gift Voucher?
For someone special what better than an unforgettable visit to the local theatre?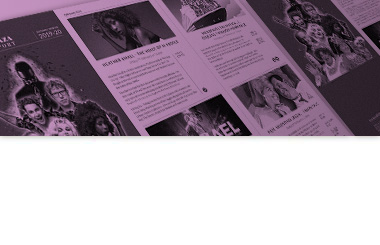 Download our latest brochure
Covering all our events