Plaza Trust
---
"To protect, preserve and promote The Plaza Super Cinema as a fine example of 1930's architecture through modern viable use as a centre for performing arts and cinema serving local, regional and national communities."
– Mission Statement of Stockport Plaza Trust
Stockport Plaza Trust was formed in 1999 to protect and preserve The Plaza Super Cinema in Stockport. The Trust was made up of like minded individuals from heritage, building preservation and local operatic groups who saw The Plaza as an important landmark. Stockport Plaza Trust successfully operates The Plaza as a not for profit venue, presenting the best in big screen and stage entertainment for national, regional and local Stockport audiences. A core of approximately 100 volunteers give their time and skills freely to staff film and live presentations and lovingly maintain the building for future generations to enjoy.
The Summary Objectives of The Stockport Plaza Trust are:
Built Heritage – To manage in a manner sympathetic to its historic importance as a Grade II* Listed Building and to promote appreciation of it by introducing measures to maximise public use.
Performance – To promote a large venue for film exhibition and live theatre, including use of The Compton Organ, which meets the needs of local, regional and national audiences and performers.
Education – To provide opportunities open to all ages including for general and specialised training in cinema and theatre activities.
Community – To provide a facility of benefit to individuals, businesses and other organisations in the community served by the Stockport Plaza.
Viability – To run the Plaza on a self supporting basis
The Plaza Directorate:

Nigel Anderton LLB (Hons) LLM

Chairman
Nigel was one of the founding members of The Stockport Plaza Trust and has been Chairman of the Board of Directors since May 2001.
Nigel was involved in the campaign to 'Save The Plaza' in 1999 and has worked tirelessly since The Plaza was saved to lead and see through the Plaza restoration and successful transformation from a derelict Bingo Hall to a successful Super Cinema and Variety Theatre serving not only her local community but the nation as the last remaining venue of her genre.
David Blake
Director
David Blake's commitment to the Plaza stems from an original desire to see an historic 1930s super cinema restored and transformed into living heritage whereby the past can be best protected and appreciated by playing an active part in people's present and future. He is especially interested in engaging today's varied communities and audiences with the Plaza as a nationally important symbol of the 1930s era of emerging mass media, entertainment, and style and how this influenced contemporary society up to the present day.
As a Director and active volunteer in the project he has also been involved at many different levels, gaining much experience of the entertainment and leisure industry and the interface between this and living heritage that uniquely defines the Plaza. His qualifications are in English, history and public speaking, while his working life has been in local government, most recently at the Lancashire Archives where he is engaged with communicating history on a professional basis as well as in his many outside interests.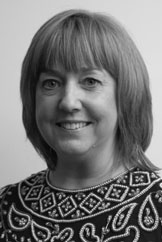 Linda Weekes Holt
Director
Board member since 2005, former Mayoress of Stockport and currently Stockport's Mayor, and local councillor. Her work at the Plaza is wide ranging from selling ice-creams, washing up, serving in the bars, board meetings, and the recruitment of staff, which links to her previous role within Barclays Bank where Linda worked for 33 years until early retirement in 2005. Linda loves the theatre and has a passion for preserving our heritage, and has performed a number of times on the Plaza stage for various charities.

Mel Spooner

Director
Terry Carnes
Director
Cllr. Chris Gordon
Director

Chris Jeffries
Financial Director
Chris Jeffries retired from the NHS after 30 years, including 25 at director level. He has been chair of Symphony Housing group for the last five years, and chairs the Cheadle District Scout Executive. He is Finance Director of the Stockport Plaza Trust and treasurer for Ryecroft Tennis and Bowling Club as well as a Samaritan. He is Lay member for Audit and Governance for South Manchester Clinical Commissioning group and a trustee for Carers Trust Greater Manchester
Chris was Head of Education, Quality and Commissioning for Health Education North West. He had a portfolio covering education strategy and contracts, workforce developments, Deanery and medical and dental school liaison and financial management of education funds totalling £700m.
Outside of his voluntary interests, Chris does lots of hill walking has a wide range of interests including film, theatre, art, architecture and philosophy.
Chris is married with three grown up children and lives in Cheadle Hulme


Ian Eric Hodgkiss
Director
Ian's professional background is engineering, and as a child, frequent family visits developed his keen interest in cinema and live theatre.
In the early 1960's Ian became involved when his local scout group began presenting shows at The Davenport Theatre, and ended up working back stage on the theatre's live shows. In 1978, he became involved in an attempt to save Stockport's A.B.C. Ritz Cinema, after its owners, E.M.I. had leased the building to an independent cinema chain from the North East of England.
When in 1998, soon after the loss of The Davenport, Mecca bingo moved out of the Plaza and put the building up for sale, Ian just had to get involved in helping to acquire the building, and was one of the early members of the supporting group 'The Friends of the Plaza' actively involved in The Plaza's transformation from bingo hall back to theatre.
Ian was voted to serve on the 'Friends' committee in May 2000, and was officially elected Chairman of the Friends, and was appointed to the Stockport Plaza Trust Board as the Friends of the Plaza's representative in August 2003.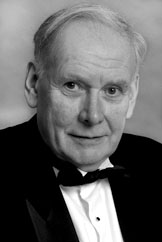 Richard Gray
Director
Richard Gray published Cinemas in Britain in 1996 to coincide with the centenary of film and to accompany an exhibition in London he organised for the Royal Institute of British Architects. It is an exploration of the history of buildings for film, from its 19th-century origins to the present day. A revised and up-dated version, incorporating a comprehensive gazetteer of cinemas, appeared in 2011.
Richard has been Chairman of the Cinema Theatre Association and currently chairs its Casework function, campaigning nationally for the preservation of the best examples of traditional heritage cinemas. He has lectured on cinema and theatre architecture in this country, in the USA and elsewhere. He was formerly an Inspector of Historic Buildings with English Heritage, where he was concerned with the care and interpretation of historic sites open to the public.

Matthew Male
Director
Matthew is a Chartered Accountant by training and is currently a Finance Director at Eddie Stobart Logistics plc, the transport and logistics group, having previously held a number of senior roles in finance and industry.
He moved to Stockport in 2010 and is married with two children. Other than trying to help The Plaza to continue to flourish, his other interests include sports, food (cooking as well as eating!) and travel.
Save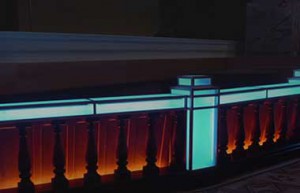 Support the Stockport Plaza
Help us to continue our restoration project with a one off donation.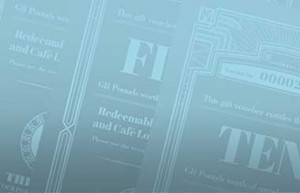 Why not buy a Plaza Gift Voucher?
For someone special what better than an unforgettable visit to the local theatre?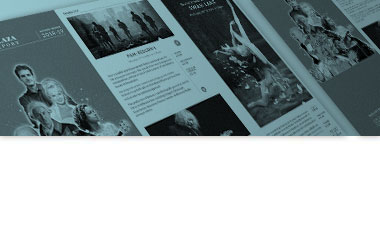 Download our latest brochure
Covering all our events