Curtain Up for 90th Birthday Year Celebrations.
---
During the restoration of 2009 new House Tabs which are the curtains at the front of the stage were created to replicate the originals from 1932 which with the skills available at the time were lovingly recreated by theatrical drapes specialists J&C Joel Limited in Sowerby Bridge, Yorkshire.
As we celebrate our 90th Birthday year we are delighted to announce that with the improvements available in manufacturing and design we have commenced the final stages of planning and preperation for J&C Joel to recreate more exacting copies of the beautiful gold drapes adorned with applique work which were in situe 90 years ago.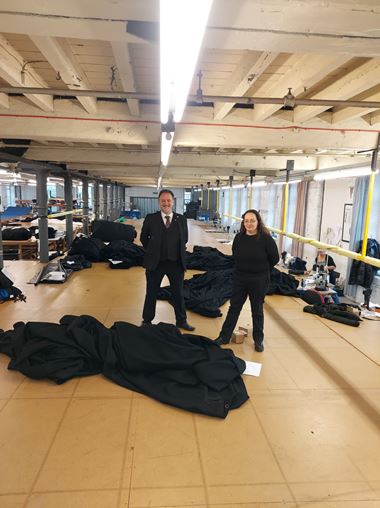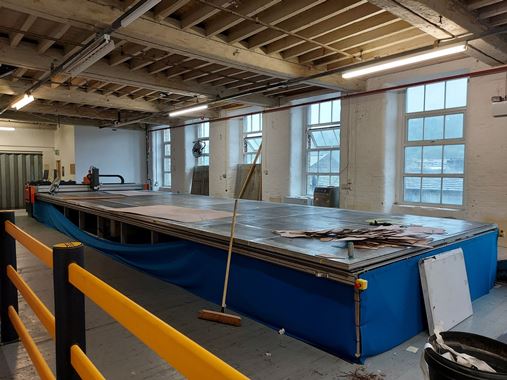 Our House Tabs are a shimmering recreation of a garden which you as the audience see over the beautiful 'garden rails' of our Orchestra pit rail with colourful hollyhocks glinting in the light in their respendent colours, tall fronds of grass delicately enhancing their environment whilst wildlife gently ebbs and flows around the tableaux.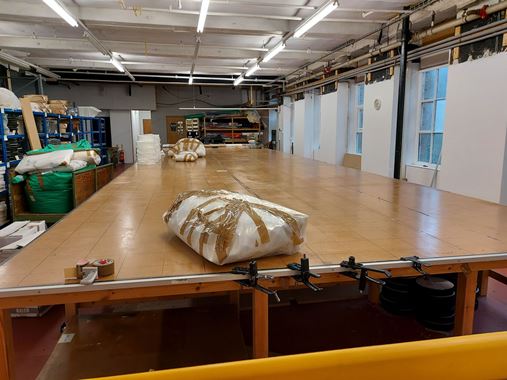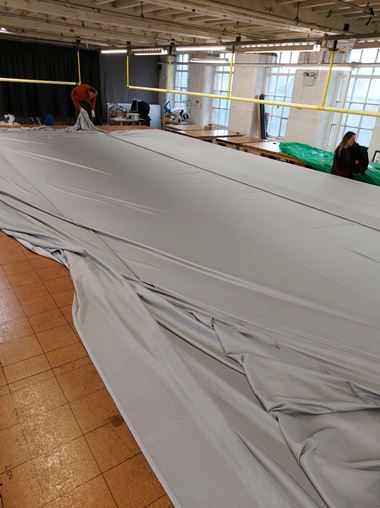 The wildlife in question on our House Tabs are beautifully stylized Butterflies which soar up towards the silver clouds in the golden sky whilst busy bumble bees which we are sure would be a nod to the iconic image for Manchester, fly around the vista from their dutch bee-hive which is nestling amongst the greenery of the grass and the beautiful Hollyhocks.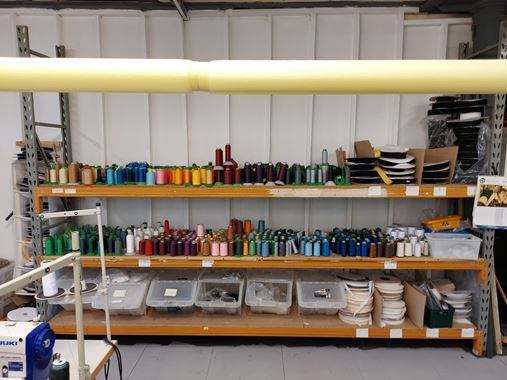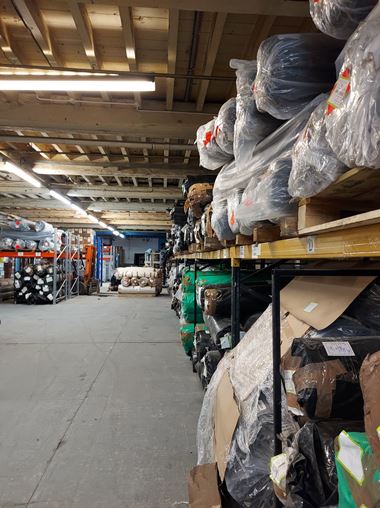 Ted Doan – General Manager at The Plaza and Rosie Holdaway who is our Techncial Manager who are pictured above on one of the giant tables used for creating such large drapes, spent a fascinating day at J&C Joel visiting the creation studio to discuss the final designs, seeing the cutting and preperation tables which are truly gigantic along with the store areas for materials and everything used for the creation of such large works of art and they even got to see an inital 'mock up' of some of the artwork that will be used to help guide the designs of our new House Tabs that when in situe will be as close as possible replicas to the designs of the original House Tabs.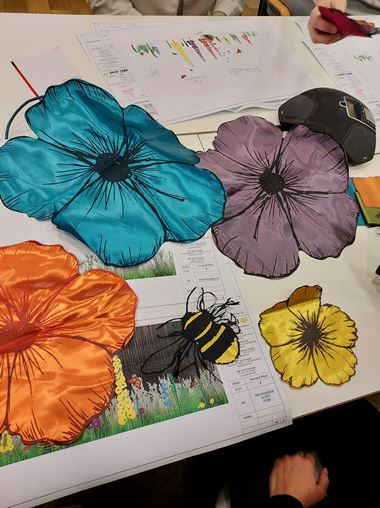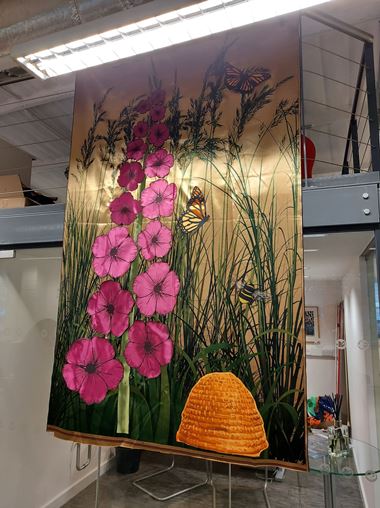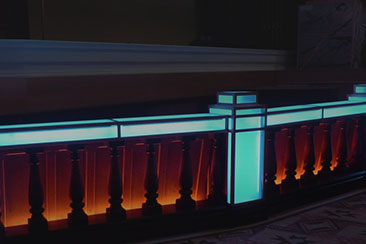 Support the Stockport Plaza
Help us to continue our restoration project with a one off donation via JustGiving.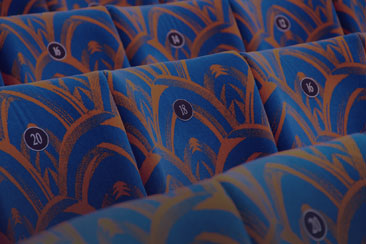 Sponsor A Seat
Share your support for the Plaza Restoration and Maintenance Appeal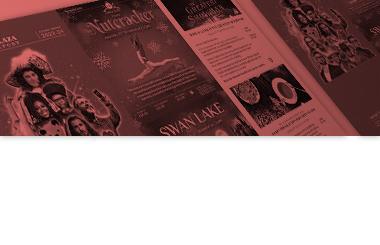 Download our latest brochure
Covering all our events