Restoration Update – 02.08.11
---
With the launch of our 'Light Up The Plaza' Fundraising campaign which aims to raise £10,000 to restore the final sections of our auditorium lighting to its original and magnificent ambience, preperation works have well and truely begun as we look to our freinds and regular guests to contribute to re-awaken this long lost gem in Britains finest art deco Super Cinema and Variety Theatre.
The Plaza recieves no regular financial subsidies or support so all the works so far have been through grant giving trusts to whom we have applied and as importantly the general public who not only operate the venue by providing the voluntary support and staffing of the Plaza but also by donating anything they are able to help us continue the works and restoration of your Stockport Plaza.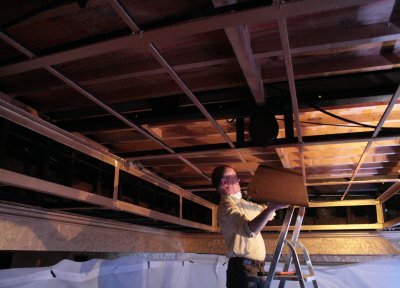 With a large 'bird cage' of scaffolding in our balcony, our intrepid technical team lead by Gary Trinder our Vice Chairman and Technical Director commenced the works of removing glass and hoardings which have covered the magnificent lay light which when restored will cast a 'sky like' glow from above and complete this stage of our restoration.
Behind the boarding Gary and the team were able to discover the original shape of the lay light and section of original light fittings all of which will act as a guide to the eventual replacement and restoration of this feature, whilst a large winch and pully system were the remnants of light fittings installed by the Mecca Bingo company during the years that the Plaza was trading as a Bingo Hall.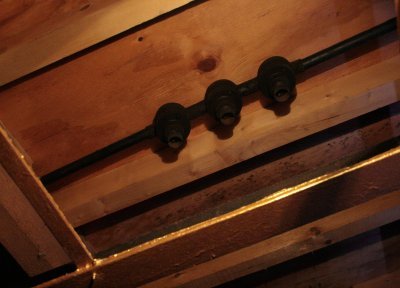 Whilst the works were able to commence on the lay light, we still await funds for the replacement of the central light fitting in our dome and window lights at the side of the auditorium…so if you are able in any way to support our 'Light Up the Plaza' campaign kindly see our appeal letter in our fundraising section or above this text is a link to our 'Just Giving' site…..your support will help future generations enjoy this last example of an Art Deco Super Cinema and Variety Theatre trading in her original capacity.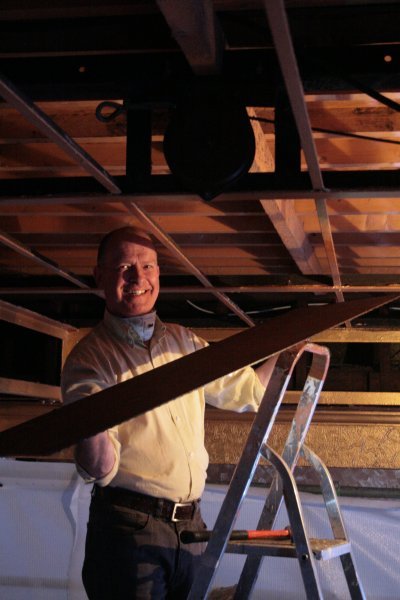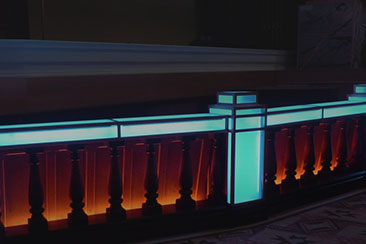 Support the Stockport Plaza
Help us to continue our restoration project with a one off donation via JustGiving.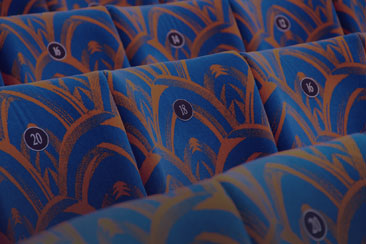 Sponsor A Seat
Share your support for the Plaza Restoration and Maintenance Appeal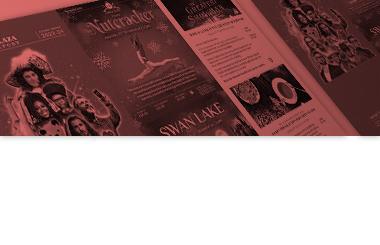 Download our latest brochure
Covering all our events