Restoration Update – 03.04.16
---
Welcome to our first Restoration Update for 2016 and though we are already in April there has been plenty taking place to restore existing works and replace items that have reached the end of their effective use at The Plaza and as the old saying goes 'All the Worlds a Stage', this restoration update most definitely confirms that with our works to date in 2016 taking place in this fascinating area of our much loved venue.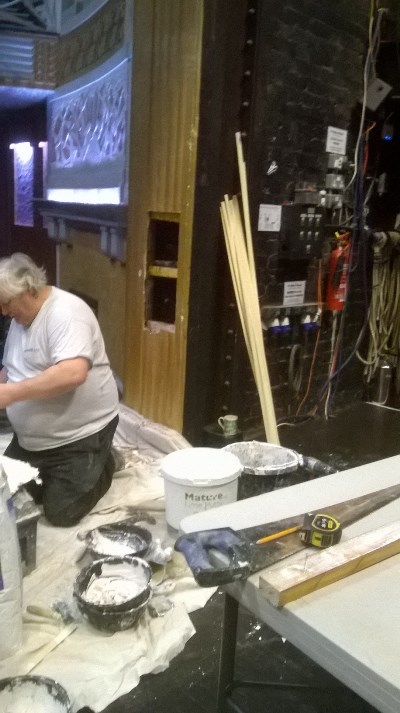 Firstly due to some unfortunate damage it was neccessary to call in our plastering specialists from Ornate Interiors to repair a section of the molded plaster at the foot of our proscenium arch.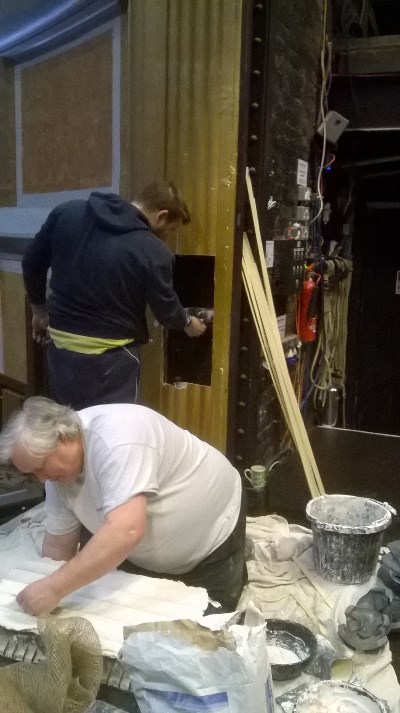 With the removal of the damaged plaster it was possible to see some of the solid structural British steel girders that create the frame for our venue and following the intracate repairs our heritage painters returned to The Plaza to ensure a seamless restoration was undertaken of the gilt gold paintwork that is such a beautiful feature of our auditorium.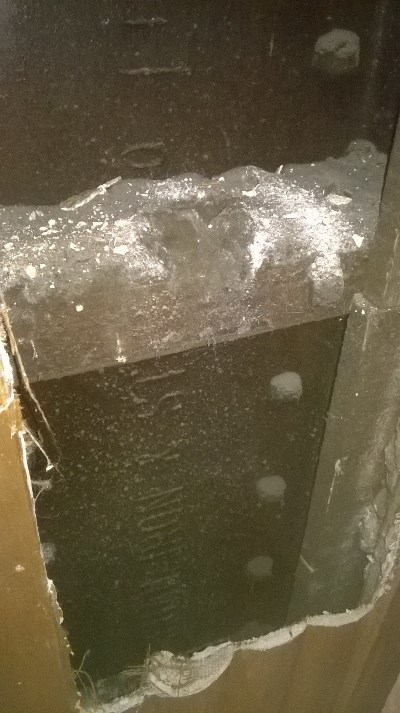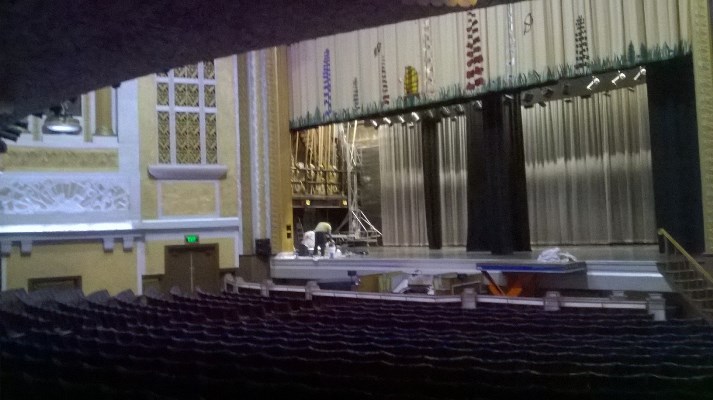 As well as the restoration of the aesthetics at the front of our stage, extensive works have been undertaken by our Techncial Manager Rosie Holdaway and her team to upgrade and improve our flying system which includes the replacement of a winch that operates some of our hemp lines that are used to raise and lower cloths and scenery, whilst our team using a swedish fid which is a tool used primarily for separating the strands of rope in order to make a splice, an invaluable tool which make the art of splicing much easier as the hollow section enables the strand to be pulled through the lay of the rope, replaced and repaired existing hemp stage ropes.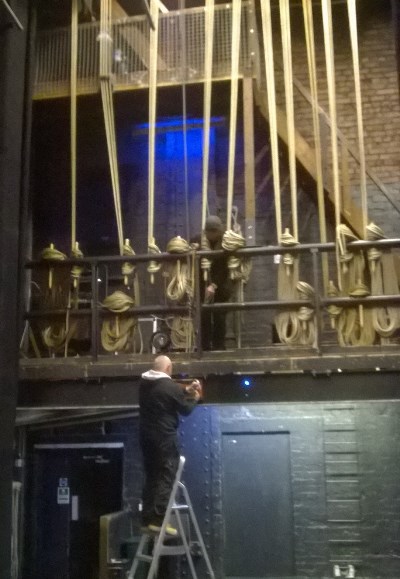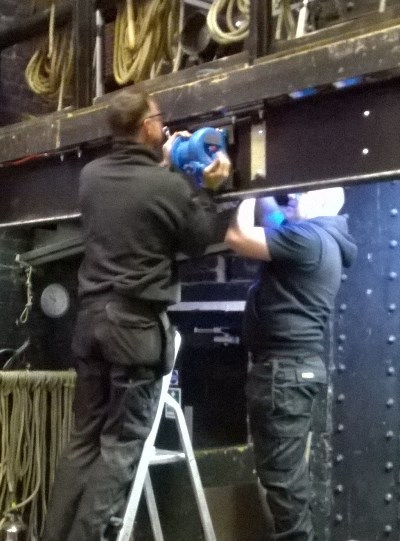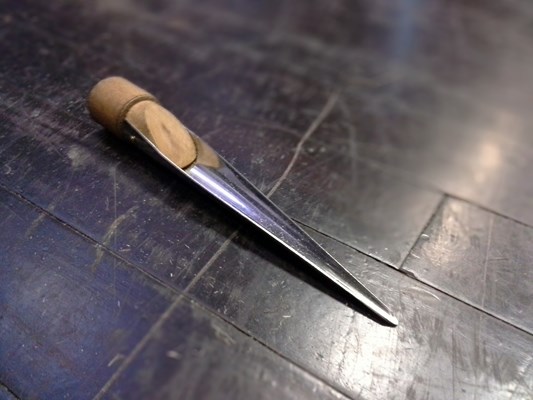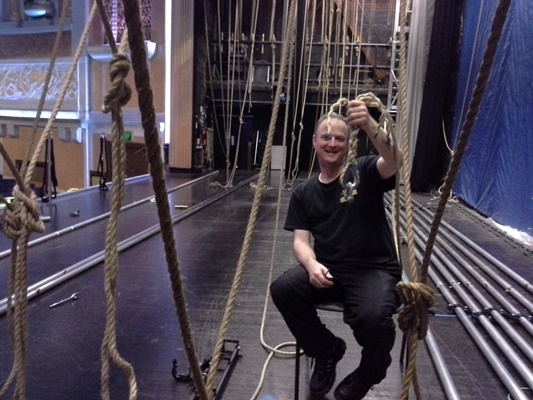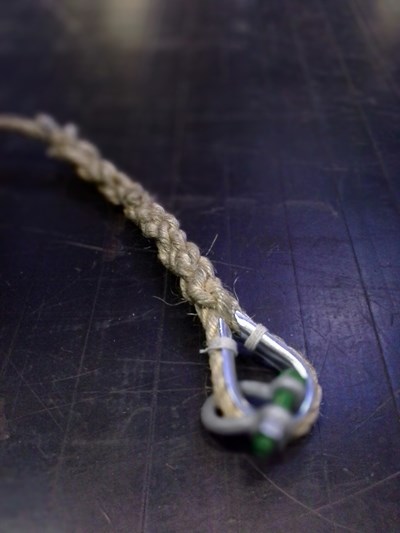 Finally new bars and trusses have been installed across the 50 foot span of our stage improving the efficiency of our stage for all forthcoming productions that grace the stage at The Plaza.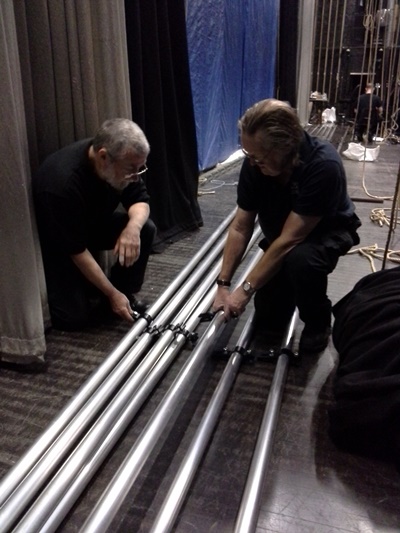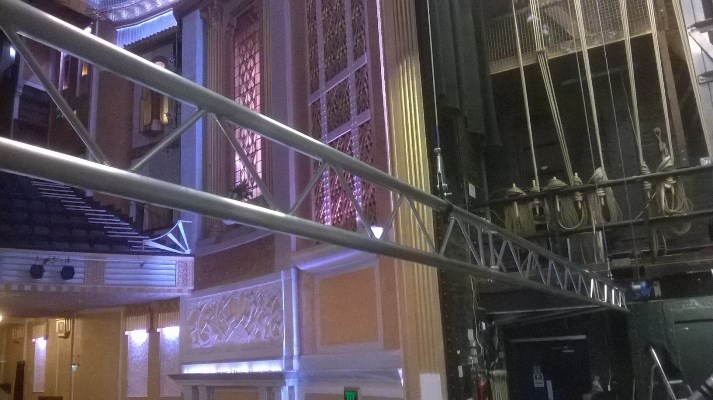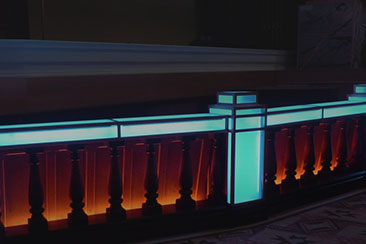 Support the Stockport Plaza
Help us to continue our restoration project with a one off donation via JustGiving.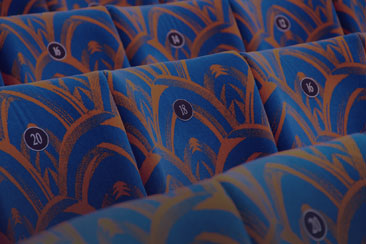 Sponsor A Seat
Share your support for the Plaza Restoration and Maintenance Appeal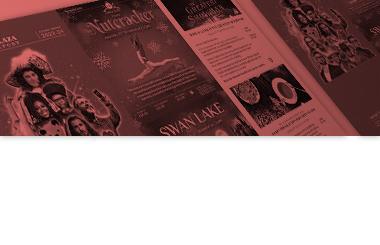 Download our latest brochure
Covering all our events