Restoration Update – 05.09.11
---
The Stockport Plaza's on going maintenance and restoration took an exciting step forward this week with reinstallation of the richly coloured oak service counter in its sumptuos art deco tea rooms.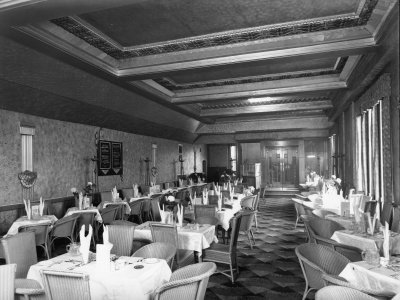 The Cafe Lounge which was 'the place' to dine in the 1930's, 40's and beyond was reinstated during the first stage of the major restoration project in 2009 however the works were far from complete and the ongoing fundraising that the dedicated team of volunteers undertake to restore our art deco gem to her original glory.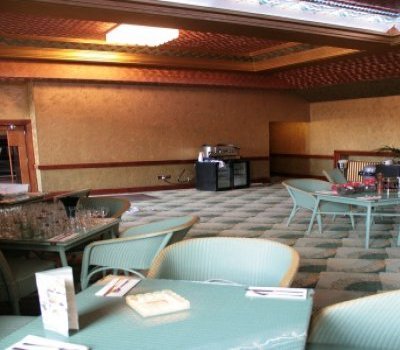 Funds during the restoration did not permit the installation of the originally styled counter in the Cafe Lounge so an interim counter of trestle tables and pleated drapes were used and performed their duty well until we were able to replace this week.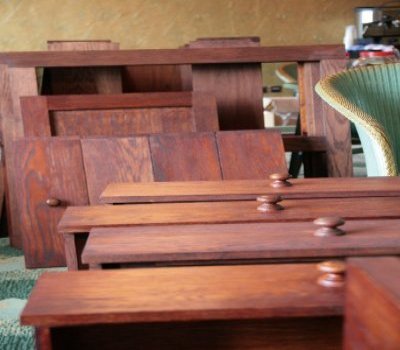 One on going problem with heritage buildings of a certain age is that the records of fixtures, fittings and features have not been retained therefore the sumptuos decoration and fittings with the Cafe Lounge which once again has become 'THE' place to dine has been a labour of love for our Technical Director Mr Gary Trinder who to date has been able to match exact colours through paint and fibre sampling of original carpets, paintwork and through research found exact colour matches and styles for our Lloyd Loom furnishings, drapes etc…..so how did he manage to draw up plans for a Cafe counter with no photographs and no plans…..well in the theatre side of the business there is often reference to 'all smoke and mirrors' to achieve a given goal and in this case is was all 'smoky images, mirrors and windows!'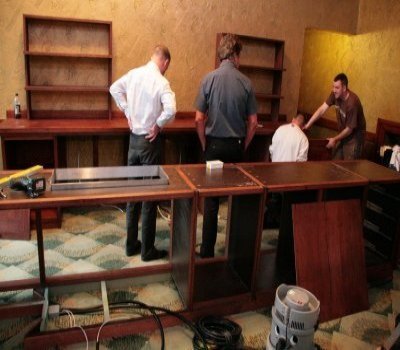 The smoky image is the original picture above which was taken when the Plaza was opening in 1932 and the mirrors and windows reference relates to an enormous version of the photogrpah currently on display in our central box office and hours with a magnifying glass studying the reflection of the original counter shown in the Cafe lounge doors.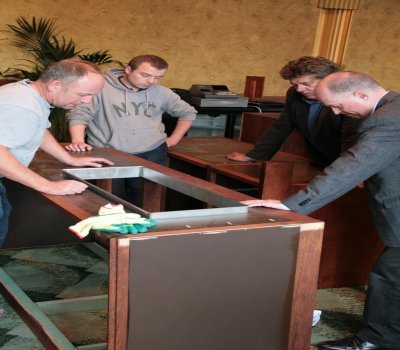 The works were carried out to rebuild an exact replica of the counter in the original English Oak then the counter was transported to the Plaza and took a day to erect with inbuilt fridges, storage, bins and tea pot racking to assist our Cafe personnel offer you the service that has now become a by word for gracious dining when you join us to take tea or enjoy a pleasant morning or afternoon sampling the very best of today in the most sublime environment of yesterday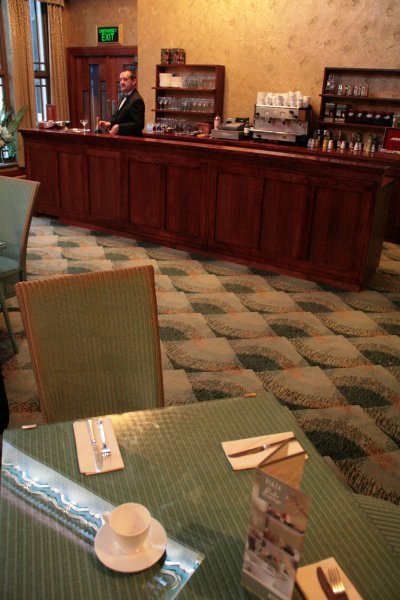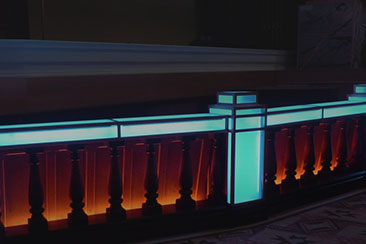 Support the Stockport Plaza
Help us to continue our restoration project with a one off donation via JustGiving.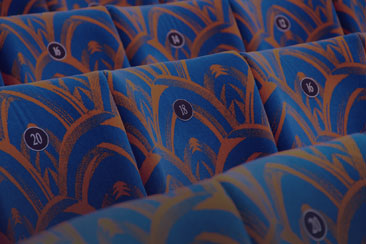 Sponsor A Seat
Share your support for the Plaza Restoration and Maintenance Appeal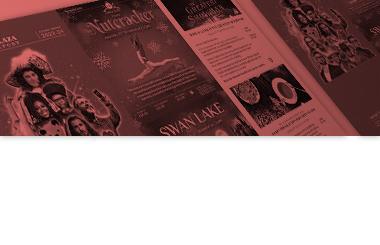 Download our latest brochure
Covering all our events