Restoration Update – 10.03.19
---
When The Plaza Super Cinema and Variety Theatre was created, designed and built in 1932, the limited foot print of space on which Stockport's Art Deco gem was to be created and built meant that 10,000 tons of rock were dug out by hand in the cliff face which stood facing the River Mersey and a substantial part of the building including most of the stage and the dressing room block was created in the cliff face and underneath the land where now a road and parking is located behind the venue.
With design restrictions being overcome in this clever way our much loved venue took her position watching over the centre of Stockport as she welcomed generations of guests through her front doors in her various guises.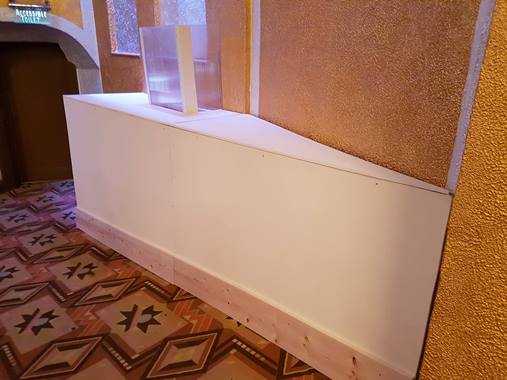 In 2017 we discovered that although this design concept was impressive it also meant that after almost 90 years of trading, we had water ingress problems that resulted in water starting to initially creep into the venue when it rained on the right hand side of our Auditorium through channels that were difficult to locate due to the building being built into solid sandstone rock and then over the next couple of years this matter got more and more prevelant with water beginning to cascade into the auditorium when there was a heavy downpour.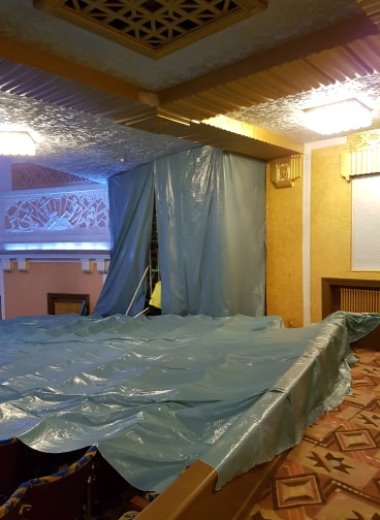 Initially we installed a sump pump under what became known as 'The cheescake' but following support by our local Heritage and Conservation Officer at Stockport Metropolitan Borough Council, site specialists and our insurance team we were able to agree and move forward on plans that would ensure that The Plaza had repair and restoration works that could cesate the matter in hand that could have caused such long term damage to the venue.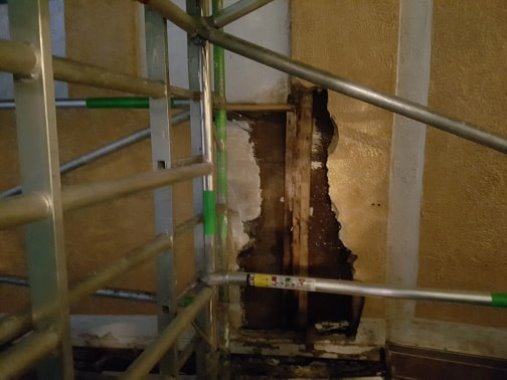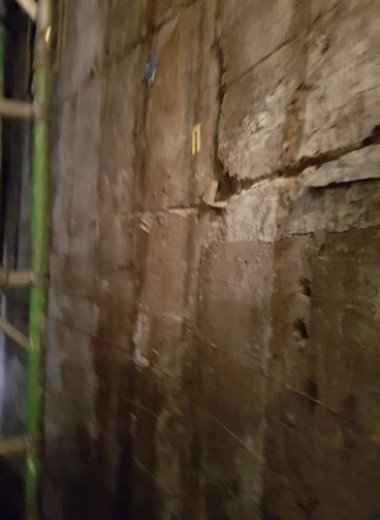 Works have now commenced after a couple of years of extensive investigation to tank the areas in question with a drainage system and pump installed to remove water from the side of the building and in order to facilitate this, recently renovated plasterwork has had to be removed which will be lovingly reinstated once the works are completed by Ornate Interiors, the specialists we used to restore our plasterwork in 2009.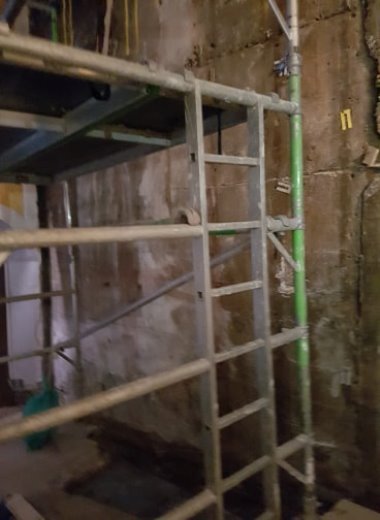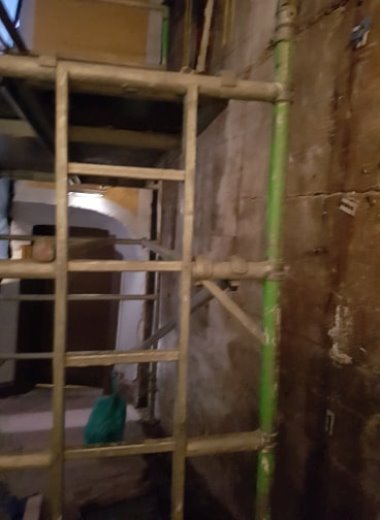 New carpets will be reinstated in due course, but for now repair and restoration works are taking place on the walls, floor and tanking system and when the works are stopped for shows and events to take place shimmering gold curtains cover the works area until we can reveal the finalised repairs in all their glory.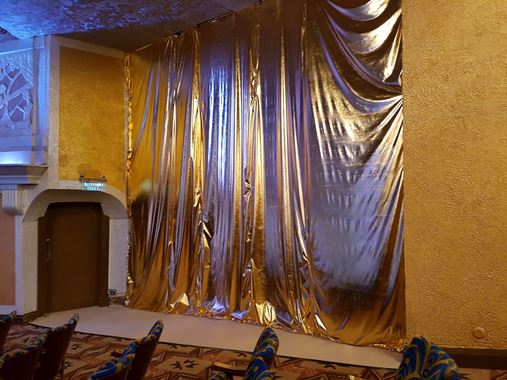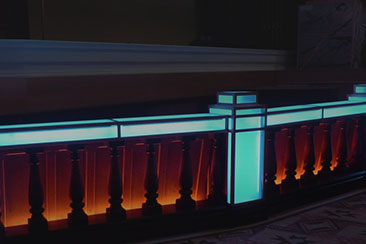 Support the Stockport Plaza
Help us to continue our restoration project with a one off donation via JustGiving.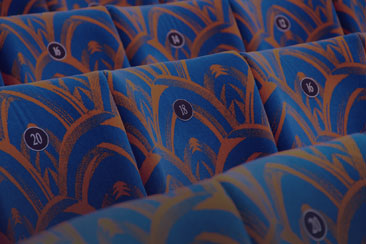 Sponsor A Seat
Share your support for the Plaza Restoration and Maintenance Appeal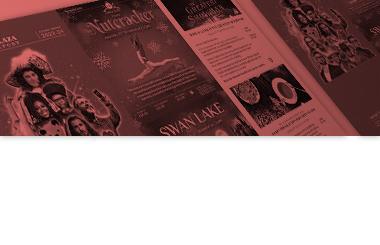 Download our latest brochure
Covering all our events