Restoration Update – 14.04.09
---
As we head into Spring, the season of rebirth and renewal the Plaza always one to be in touch with what's new, currant and vibrant has shed her old winter coat and steps into the season ahead continuing her preparations for her transformation by losing the bar fixture and fittings installed in the 1970's, the top floor cloakrooms installed in the 1950's and layer upon layer of wall and floor coverings which have graced the interior of the Plaza during many incarnations and style trends since her incarnation in the 1930's.
The Lounge Cafe/Bar on the first floor which will once again be open in the day time for light lunches and refreshments offering the very best quality dining experience in Stockport and the South Manchester region when we reopen is well under way with the removal of the suspended ceilings to reveal ceilings which thankfully are in much better condition than we believed whilst also exposing original light fittings which will be used as templates for their replacements.
The bar counter and store areas are gone to reveal wonderful parts of the steel structure and long unseen hidden areas above and behind the auditorium whilst with the removal of the 1990's deco style carpet we have uncovered the original terrazzo carpets on the main staircase which will once again create a wonderful approach to the Circle, Balcony and Cafe Lounge.
Industrial diggers are now in place at the rear of the stalls digging out the space that will accommodate a modern bar and gallery area, whilst the final sections of the old box office have been removed providing us with a glimpse of the size of the original foyer space which has been lacking for so long.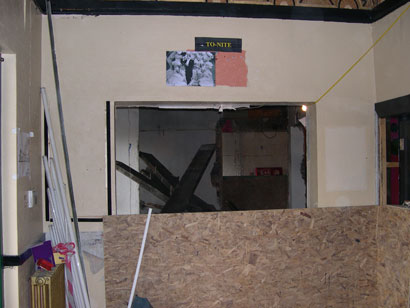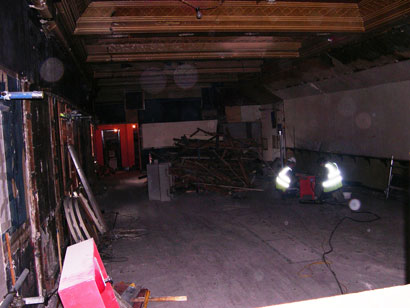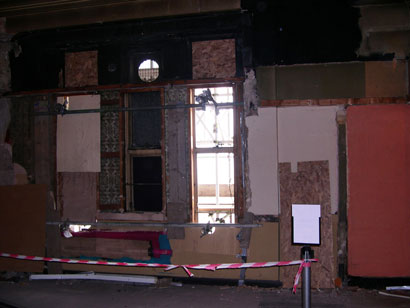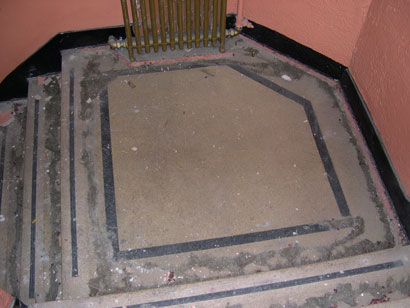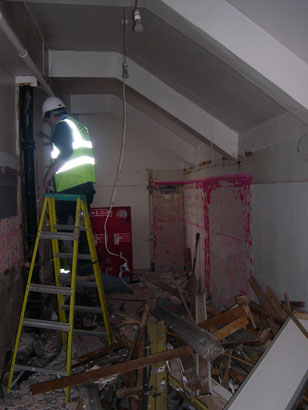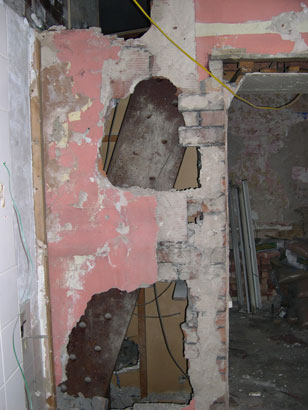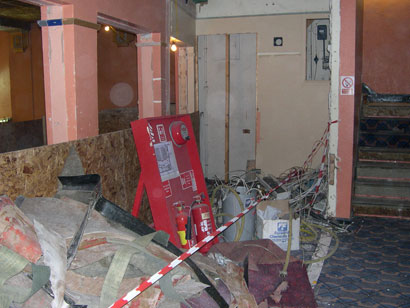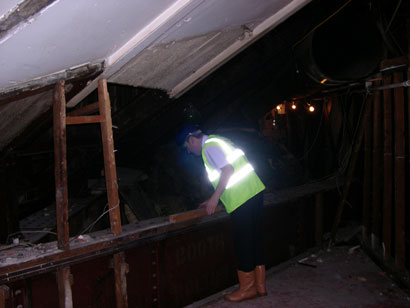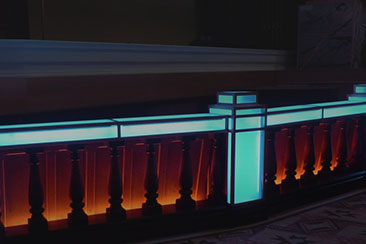 Support the Stockport Plaza
Help us to continue our restoration project with a one off donation via JustGiving.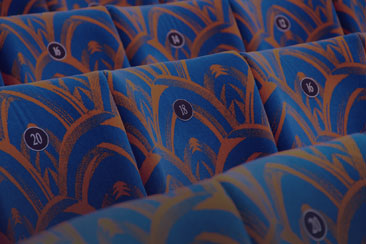 Sponsor A Seat
Share your support for the Plaza Restoration and Maintenance Appeal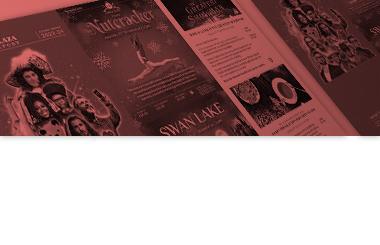 Download our latest brochure
Covering all our events