Restoration Update – 15.07.12
---
Mecca Bingo were the best custodians the Plaza could have wished for during almost 30 years of residency looking after our Art Deco gem and over the years many features, fixtures and fittings were installed all of which were perfect for the Plaza's period as a Bingo Hall however since her restoration to her original condition as a Super Cinema and Variety Theatre all of these remnants of those years have been removed….or have they?…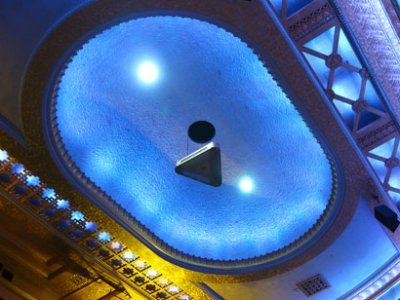 High above the auditorium the final Mecca Bingo fitting, the affectionately termed 'toblerone light' illuminates our palace of entertainment and though it has served us well for many years it is time to restore an original replica of the square art deco fitting that originally hung in situe casting its silver glow across the dome above the Stalls seating.
Our most recent fundraising campaign 'Light Up The Plaza' aimed to raise £15,000 to reinstate the balcony ley lighting, auditorium window lights and central dome light fitting with the generous support and help of our supporters. The campaign has been a huge success and we have secured the funds to restore all of these original light features.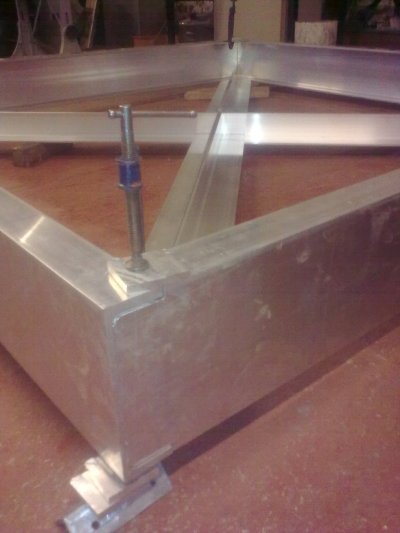 Months of architectural study on a faded photograph enabled us to finally calaculate the exact dimensions and design of the original fitting which is a deep carved wooden frame with glass fin ornamentation all of which is now being built off site by Roy Aspinall our Master Carpenter and Volunteer with the support of Gary Trinder our Technical Director.
These pictures show the skeleton of our newest addition to our restored art deco gem, a light fitting that will be the crowning glory and final installation of our 'Light Up The Plaza' campaign.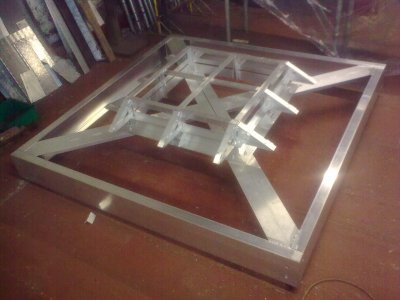 Thank you if you have supported and generously donated towards this fundraising campaign as every penny that you have given will ensure that this magnificent light fitting and the previous works detailed below will cast a welcoming glow over audiences joining us for many more years to come….and if you werent able to support this project our latest campaigns 'Get-Organised' raising funds for the restoration of our Compton Organ and 'Projecting the Plaza into the Future' raising funds for installation of Digital Projection in the Plaza all need your help and donations can be made in the Fundraising section of this web site.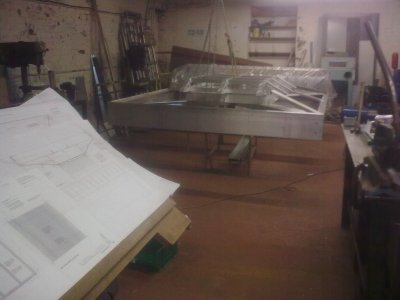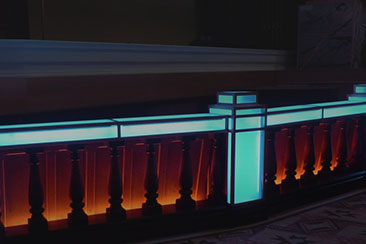 Support the Stockport Plaza
Help us to continue our restoration project with a one off donation via JustGiving.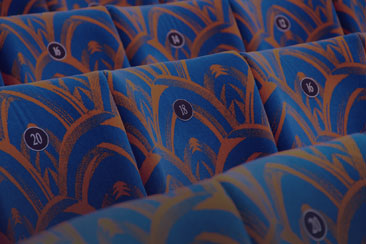 Sponsor A Seat
Share your support for the Plaza Restoration and Maintenance Appeal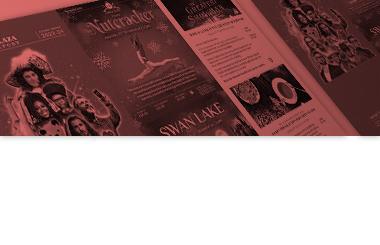 Download our latest brochure
Covering all our events