Restoration Update 16.03.15
---
With the trip of a switch works have commenced on the restoration of our beautiful Terrazo staircase which leads from our Circle Foyer on the ground floor level up to the summit of our building granting access into the Balcony.
Terrazzo was originally invented by Venetian construction workers as a low cost flooring material using marble chips from upscale jobs. The workers would usually set them in clay to surface the patios around their living quarters. Consisting originally of marble chips, clay, and goat milk (as the sealer), production of terrazzo became much easier after the 1920s and the introduction of electric industrial grinders and other power equipment.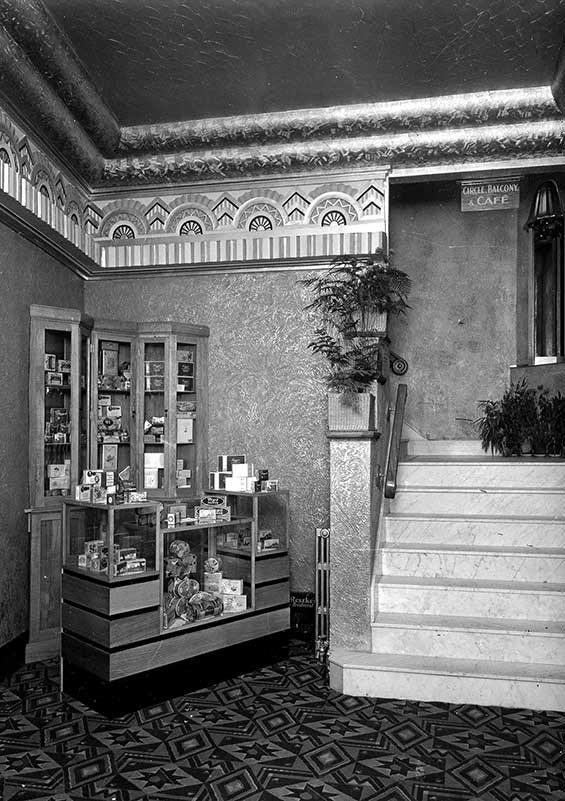 The original Plaza stairs consisted of a small section of white marble stairs in the Circle Foyer which were replaced relatively soon after we opened on October 7th 1932 and the remainder is gleaming terazzo which over the years has faded, had some slight damage and in places been painted over.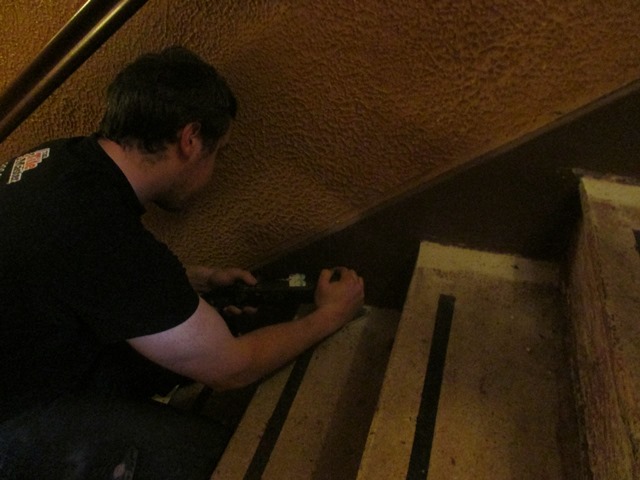 Alex and Martin from flooring specialists Tile Master Globel Ltd are initially diamond sanding the full height of the staircase and then using any particles dislodged within the sanding and cleaning process to mix into the restorative sections which will be repaired during the restoration.
The immediate effect of the sanding process shows how the stunning creamy white floor will look once fully restored and over the next two weeks images will appear within our Restoration Update as we complete yet another part of the magnificent restoration of your Plaza Super Cinema and Variety Theatre.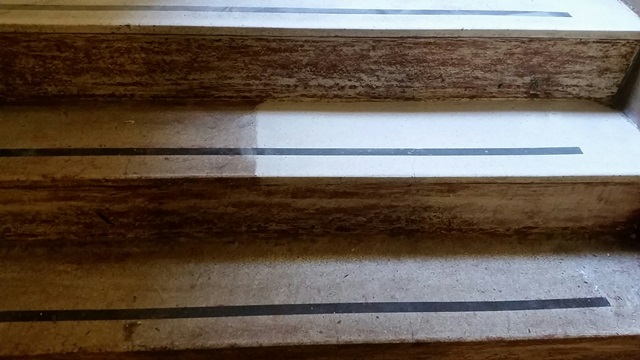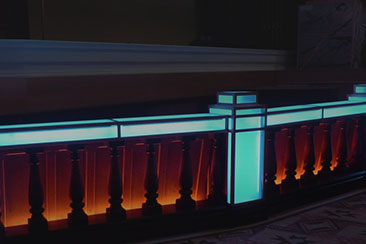 Support the Stockport Plaza
Help us to continue our restoration project with a one off donation via JustGiving.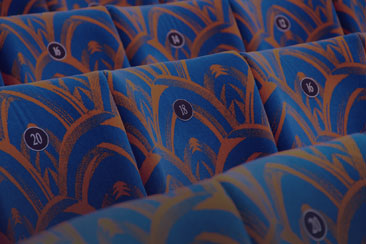 Sponsor A Seat
Share your support for the Plaza Restoration and Maintenance Appeal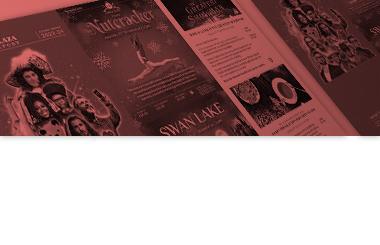 Download our latest brochure
Covering all our events