Restoration Update – 16.07.09
---
The Plaza always one to be an imposing edifice keeping a watchful eye over Mersey Square currently has a certain look of mystery whilst she is shrouded in the large white wrappings to conceal the works taking place cleaning, restoring and repairing the faience tiled facade of this 1932 shrine to glamour and the magnificent design of the art deco period.
Every tile has been checked individually for its condition and expected long term life expectancy, whilst the steel work behind the facade has been checked to ensure that it is still in the very best of condition and ready to support the grand lady of Mersey Square for another lifetime…
Where necessary tiles have been replaced, steel work repaired and the entire building cleaned to restore her shimmering grey speckled white tiles to their magnificent former glory.
Window frames have been removed and are currently being restored as we aim to use all the original fittings where possible instead of replacing with new replicas.
At the top of the Plaza the door which lead on to external gantries installed by Mecca Bingo have been removed and will be filled in, whilst preparations are taking place for the installation of the neon power supply that will see the restoration of the building's decorative neon strips and the 'Plaza Crown' at the very top of the building which will shine as a beacon welcoming people to Stockport for many years to come.
So for this update let's go behind the curtains and unveil some of the emerging beauty which will be fully uncovered in time for our reopening on the 20th of November with especial thanks to Ben Wainwright who donned his safety helmet and high viz jacket and braved the heights by climbing the ladders to the varying levels leading up to the very top of the Plaza scaffold.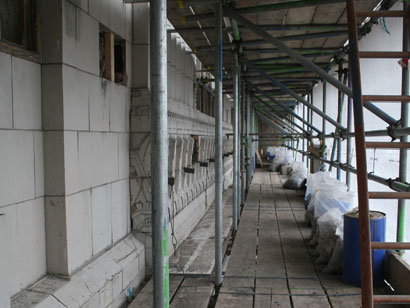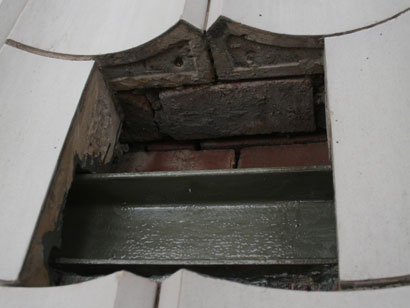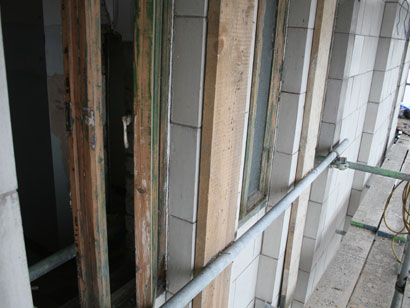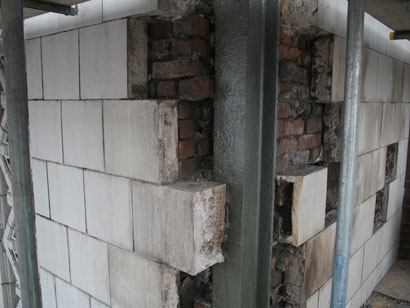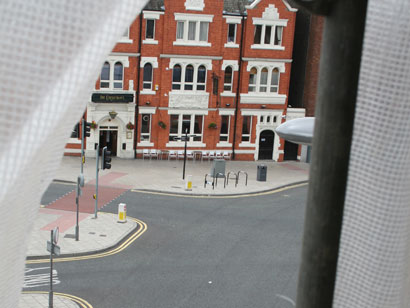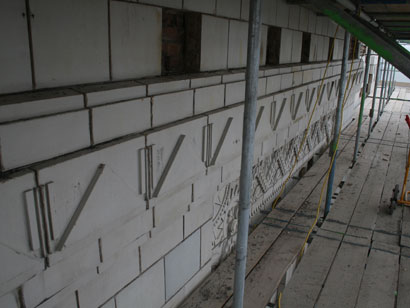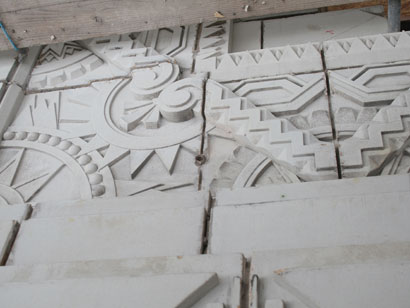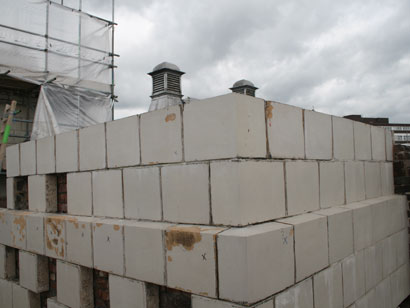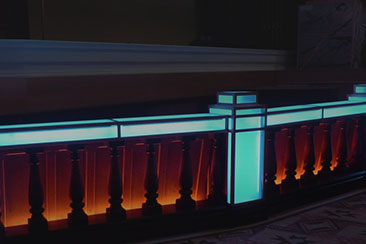 Support the Stockport Plaza
Help us to continue our restoration project with a one off donation via JustGiving.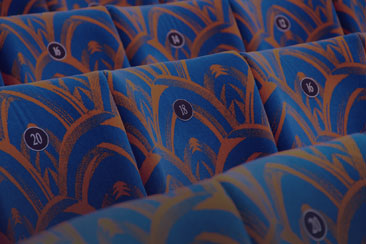 Sponsor A Seat
Share your support for the Plaza Restoration and Maintenance Appeal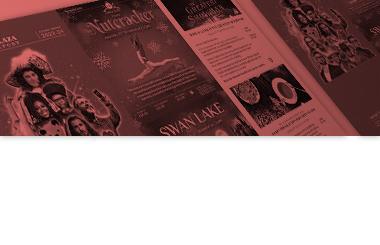 Download our latest brochure
Covering all our events