Restoration Update – 17.08.13
---
It certainly has been a memorable and historic first week in the restoration of our Circle alongside the replacement and restoration of our stage.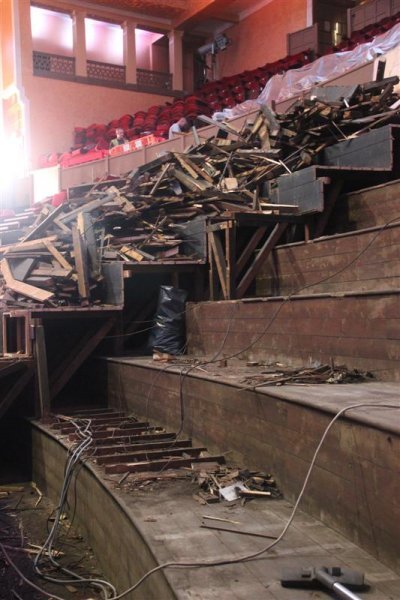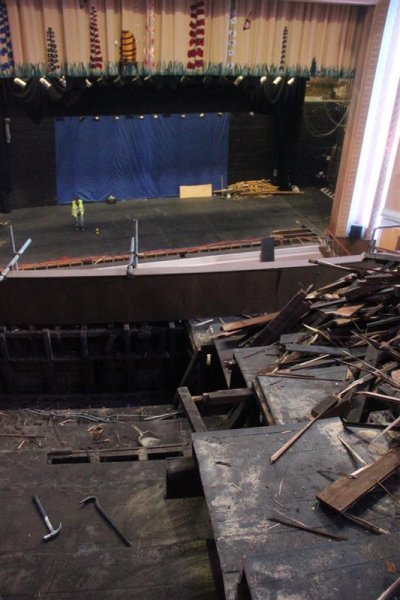 As sections of the circle were removed and the mounds of discarded timbers grew the architectural integrity of our auditorium was slowly restored and revealed the excellent sightlines which had been lost in 1937 when the 'new circle' was installed.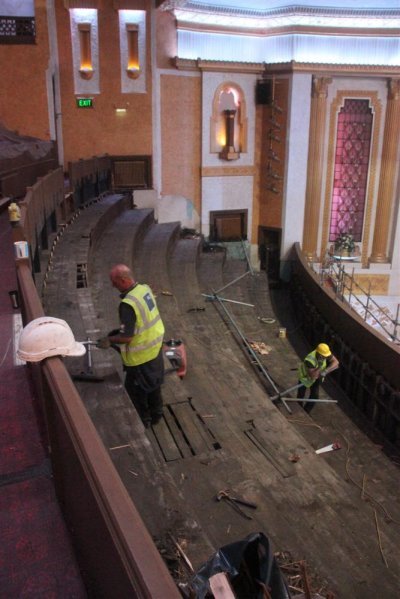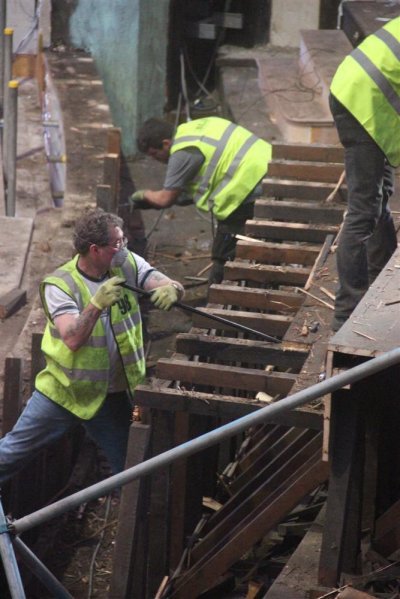 Our heritage experts removed each layer to reveal the original floors of the circle where initially we will reinstate the existing seating untill we have raised the funds for replicas of the originals to be installed hopefully in 2014.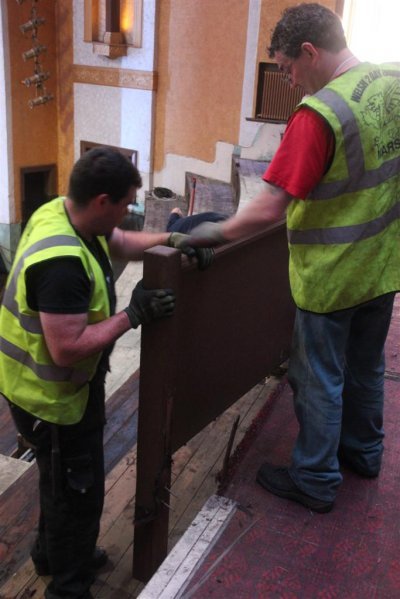 The 'vanity screen' at the rear of the circle seating, the original of which we believe is now at the rear of the balcony was removed and a replica is being created for installation in the next couple of weeks and at the front of the circle the first section of the 'new' facade installed in 1937 has been removed.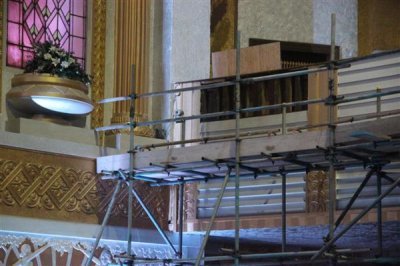 Alongside the circle works our stage which had reached the end of its useful life has been dismantled and the replacement reclaimed Canadian Maple which in a former life was a basketball court was delivered and prepared ready for installation.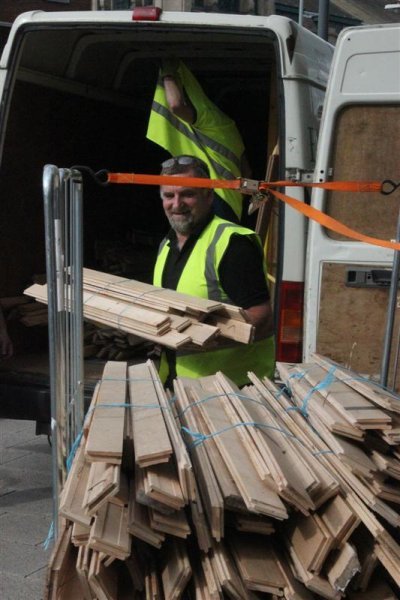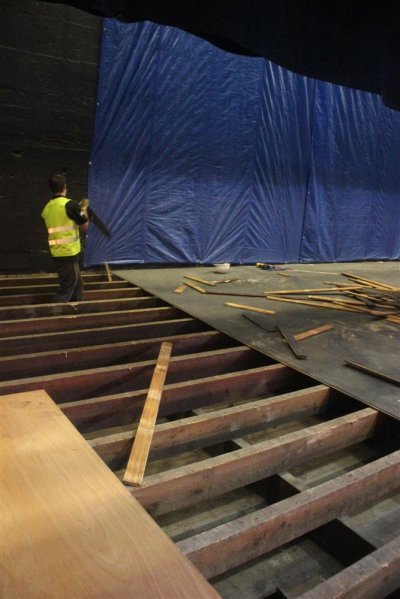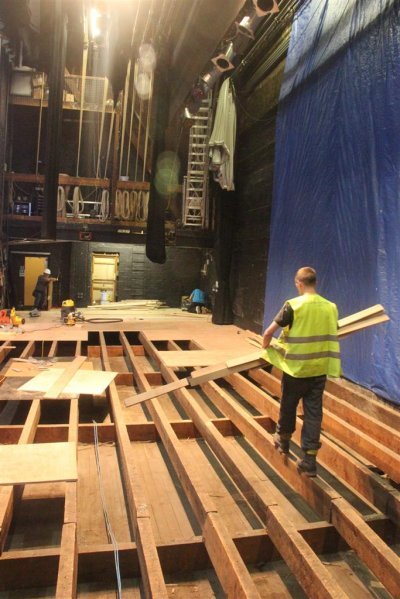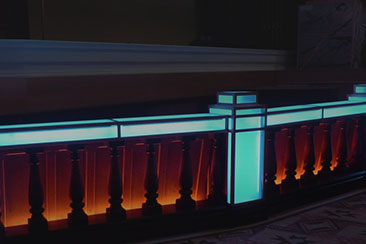 Support the Stockport Plaza
Help us to continue our restoration project with a one off donation via JustGiving.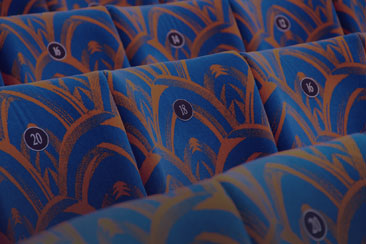 Sponsor A Seat
Share your support for the Plaza Restoration and Maintenance Appeal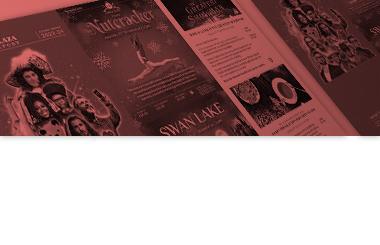 Download our latest brochure
Covering all our events