Restoration Update – 21.02.13
---
Its a case of the Good, The Bad and the far from Ugly at present with our latest restoration projects taking place at the Plaza.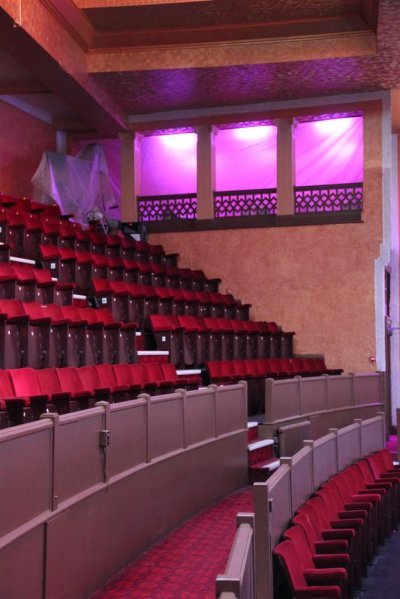 In January, the ingress of water through the walls in the auditorium turned out to be a very bad start for the new year as it triggered what appeared to be dormant dry rot within the walls at one side of the auditorium and circle entrance lobbys which thankfully was spotted, a full inspection actioned and with a spend of £10k repaired, walls replastered and the decorative paintwork is presently being restored.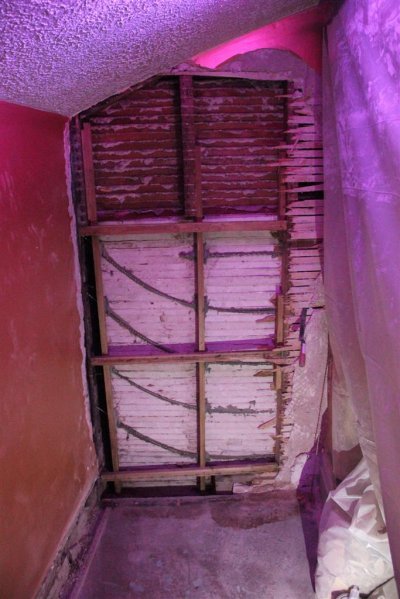 Protective screens appeared across the standing gallery at the rear of the Balcony to avoid excess plaster dust covering the upstairs seating and the walls were stripped back to reveal the strips of lath which formed the backing for the ornamental gold gilt painted plaster.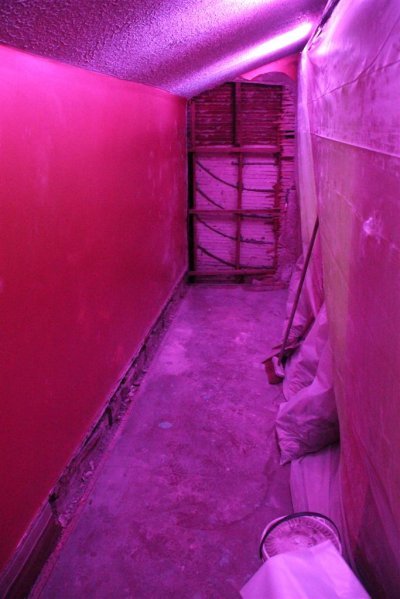 One good aspect that came from the drawing back of the 1930's plaster work and paint was the reveal of the glazed transom windows above the outer circle doors which will now be restored ahead of schedule.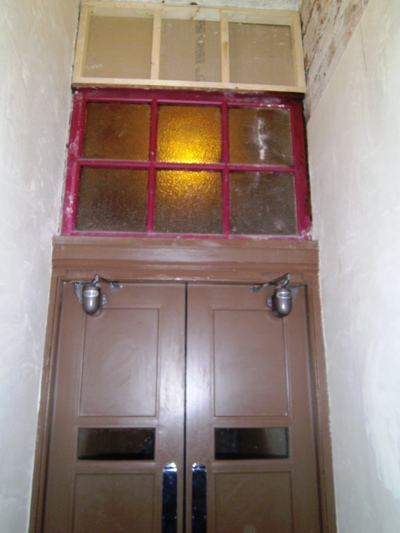 One welcome return, which is far from ugly for the Plaza was the replacement of our last Mecca Bingo door in the building which had been put in place at some point in the last couple of decades leading into our 'Print Room', a room which hasnt been used for poster and leaflet print storage for a number of years, but once given the name it stuck!
We had originally planned to create a replica of the door that had dissapeared so that every door and incumbent door furniture in the Plaza was as it had been in 1932 but were having problems sourcing a replica. Thankfully an original door that had once been in the basement cellar in what is now the location of our Patrons Lounge Bar, removed during our restoration and saved in our Hallam Mill stores was a perfect fit and under the able guidance of our Master Carpenter Roy Aspinal and his colleague Alan Wain, the door was brought home to the Plaza, fully restored, repainted and can now be seen on the left hand side of the Stalls completing yet another part of our restoration jigsaw puzzle.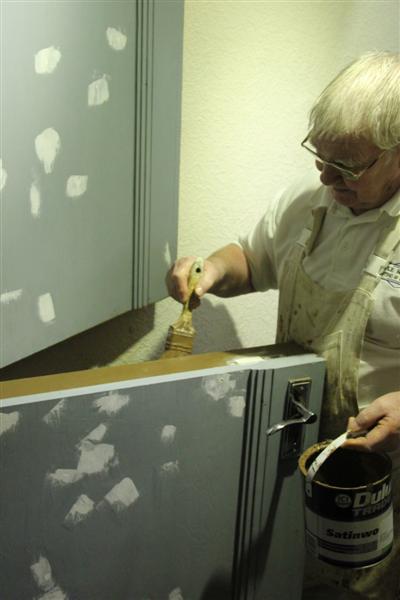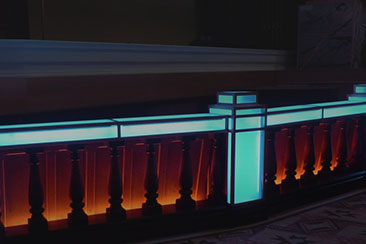 Support the Stockport Plaza
Help us to continue our restoration project with a one off donation via JustGiving.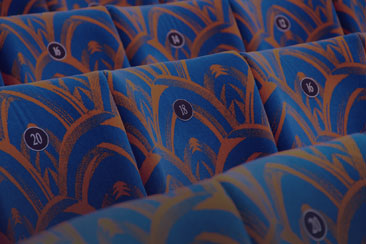 Sponsor A Seat
Share your support for the Plaza Restoration and Maintenance Appeal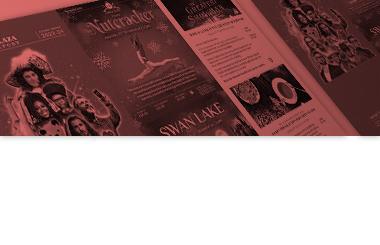 Download our latest brochure
Covering all our events