Restoration Update – 21.03.13
---
With a swish of the golden house tab curtains, 81 years of hauling ropes prior to and after our cinematic screenings was drawn to a close as through your generosity we were able to install another part of the ongoing jigsaw puzzle or restoration, maintenance, improvements and enhancements to Stockport's 1932 Super Cinema and Variety Theatre.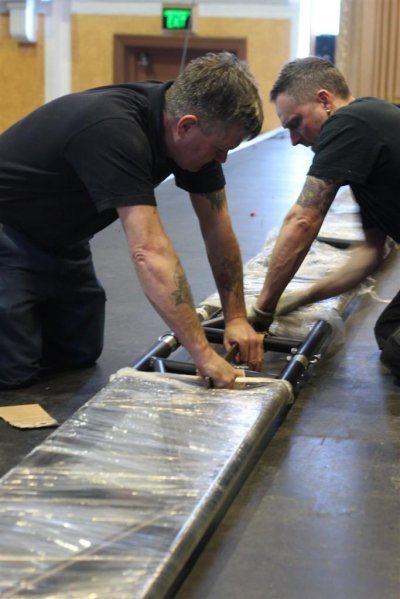 Previously when we wished to alter the format of opening positions for our applique work house tabs depicting a floral garden scene resplendent with holyhocks, bumble bees, tall willowy fronds of luscious green grass and bee hive the curtains had to be unhooked and the track format manually altered all of which took time and in turn had the potential of damaging the curtains when they were dropped to stage level to be removed.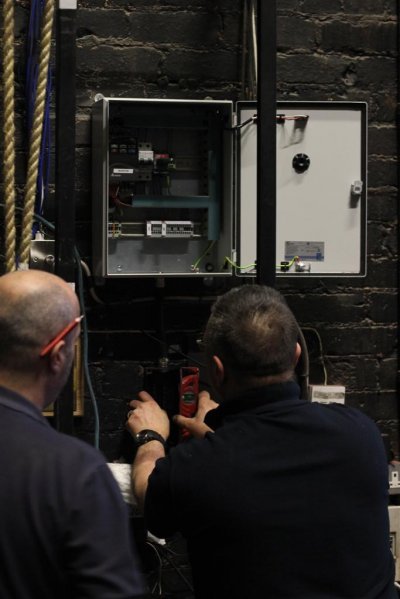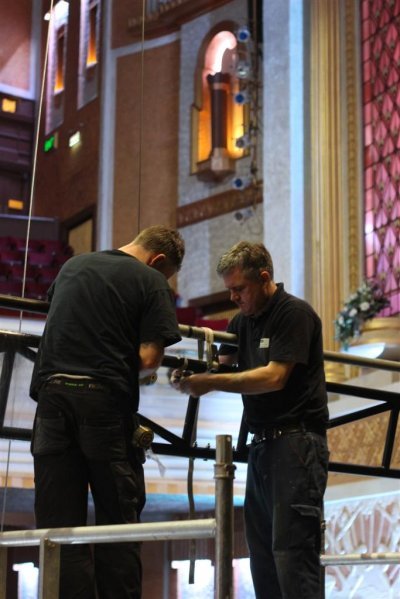 The engineers at Stage Lift Services Ltd, experts in their particular field were able to resolve our problem for us with the installation and supply of new electrical controls and a motorised track system that with a simple switch of a button means that Tony Heaton our Chief Projectionist and his team can control the curtains from the Projection Box at the top of the Super Cinema and Variety Theatre.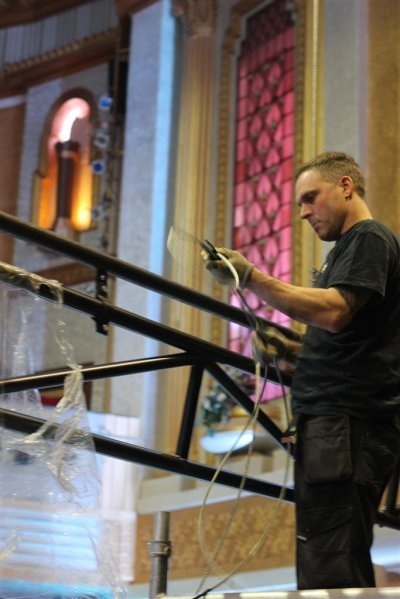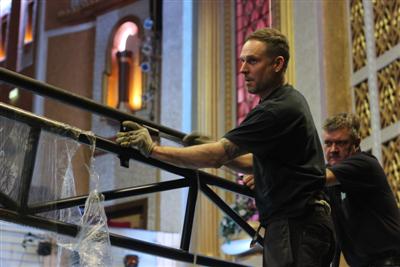 As well as installing the new electrical components, new support beams and wire ropes were installed meaning that the whilst an era of manual handling has been closed, the curtain has risen on a new and more graceful start to all our future cinema presentations.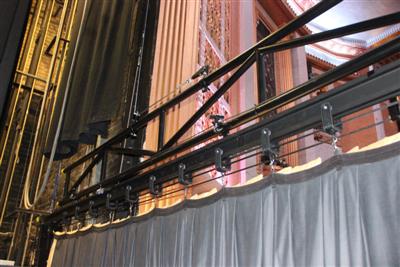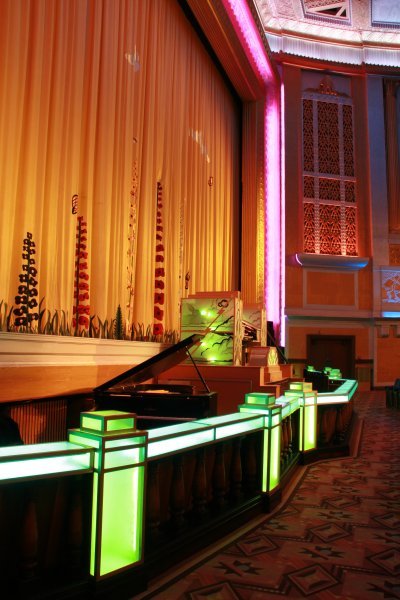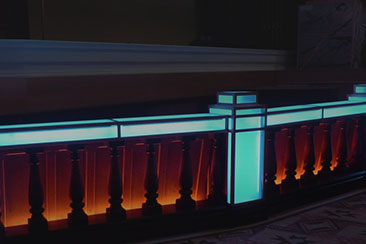 Support the Stockport Plaza
Help us to continue our restoration project with a one off donation via JustGiving.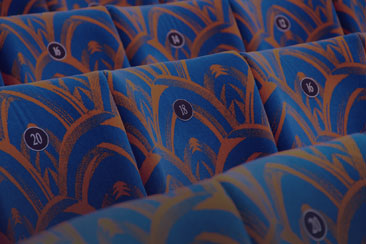 Sponsor A Seat
Share your support for the Plaza Restoration and Maintenance Appeal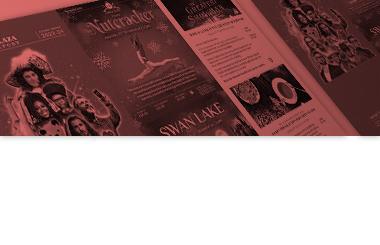 Download our latest brochure
Covering all our events