Restoration Update – 21.09.12
---
With scenes reminiscent of the world famous musical 'Phantom of the Opera', the final Mecca Bingo 'Toblerone' light fitting descended and was replaced with the graceful glide into position of the Electrolier which has been lovingly created by a team of experts under the ever watchful expertise of our Technical Director Gary Trinder and our Master Carpenter Roy Aspinall.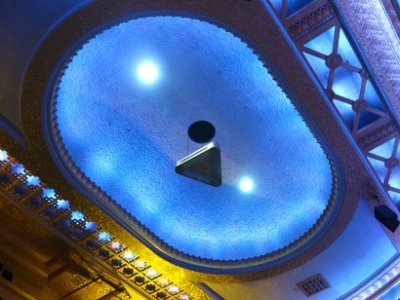 The installation and creation of the Electrolier has been one of the final pieces of our fundraising jigsaw launched less than a year ago to 'Light Up The Plaza' by reinstating the original light features and fittings which give our auditorium the very special glow that shows why Super Cinemas were so popular when they were created.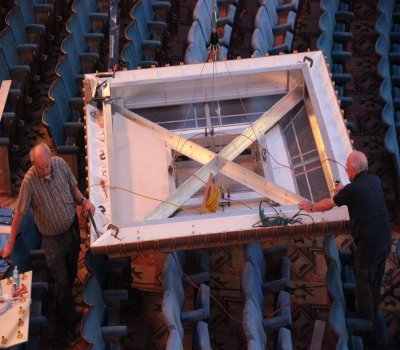 With a width of 9 feet square and a weight of 450 Kg the Electrolier is hung in diamond formation and consists of 2 x 3 coloured LED Lighting Circuits with a single colour house lighting section which create the colour changing feature and lighting density required to illuminate the auditiorium.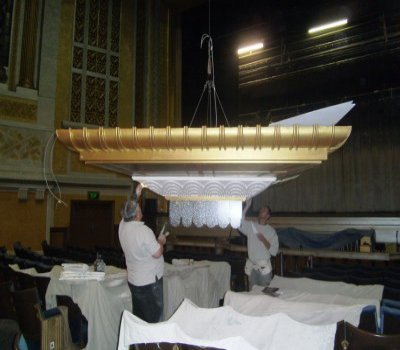 Construction of the the Electrolier was undertaken off site and the frame is constructed from aluminium with timber trough decorations and fibrous plaster detailing to replicate exacty the original fitting installed at the time of opening.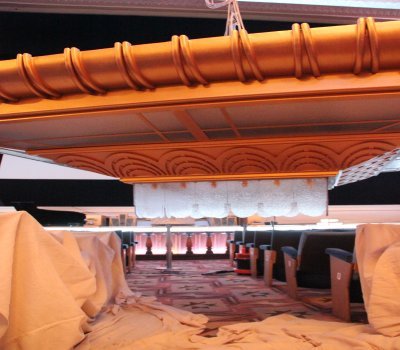 It is believed the original light fitting was removed from the Plaza in 1966 with the transformation of the Plaza into a bingo hall by the Mecca Group as the Electrolier would not have afforded the auditorium the lighting levels required during game play and the 'Toblerone' Lights as they became affectionately known were suspended approximately 10 feet from the ceiling to allow the flourescent illumination that was was required.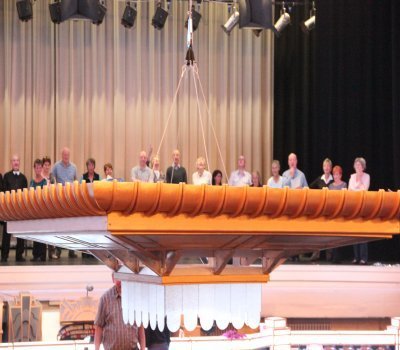 The Electrolier which is one of the final peices of the fundraising cost a total of £22k but every penny spent means another section of the complicated jigsaw of restoration has been put in place and will illuminate our auditorium for another 80 glorious years thanks to your ongoing generosity and support.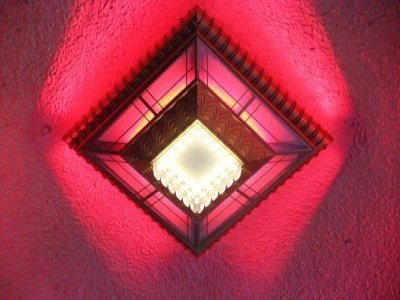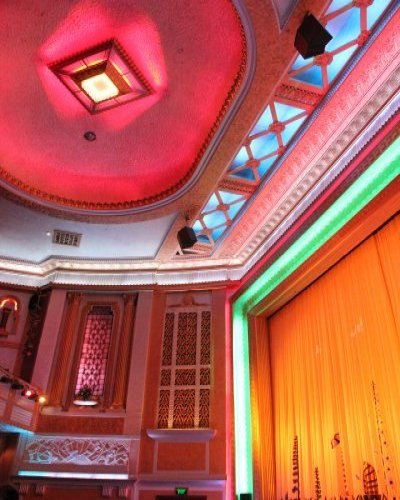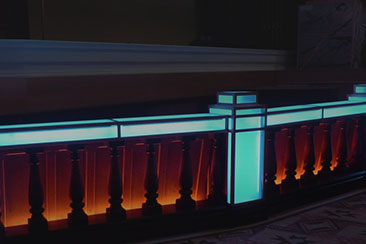 Support the Stockport Plaza
Help us to continue our restoration project with a one off donation via JustGiving.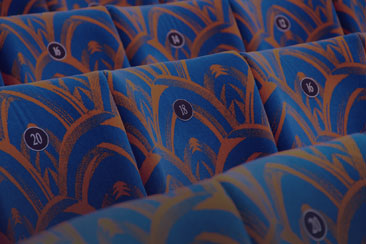 Sponsor A Seat
Share your support for the Plaza Restoration and Maintenance Appeal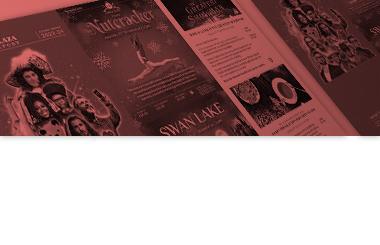 Download our latest brochure
Covering all our events