The perfect Birthday Gift for The Plaza
---
Prior to the National Lockdown in 2020 works had commenced on recreating the sumptuous Murals that had once adorned the walls of the 'Colonades' located in the Balcony at The Plaza which were an original feature designed to draw your eye towards external vistas whilst you sat in your Palatial surroundings awaiting the latest feature on the Giant Silver Screen or a live appearance on stage of your favourite Variety Artiste.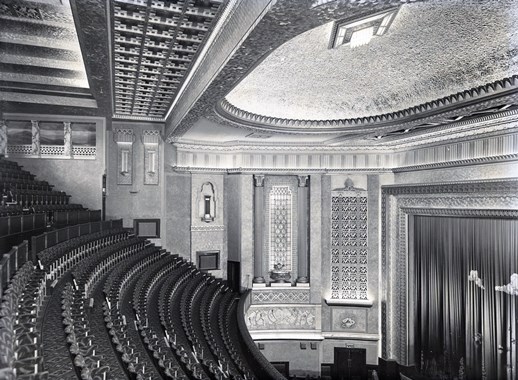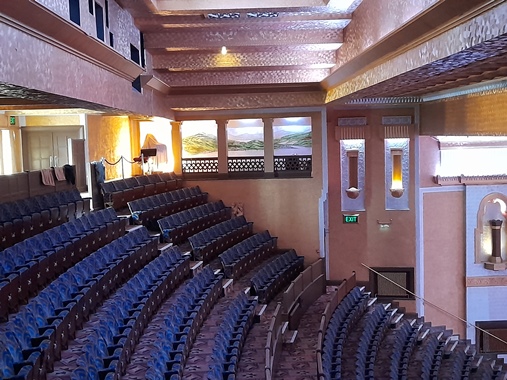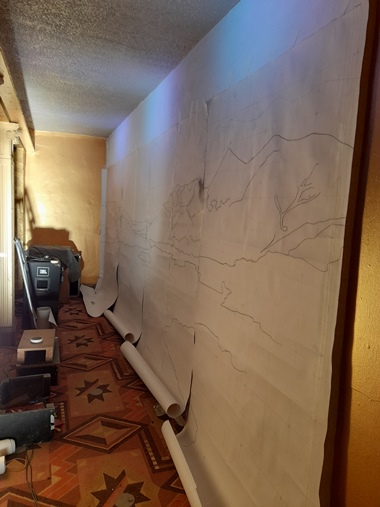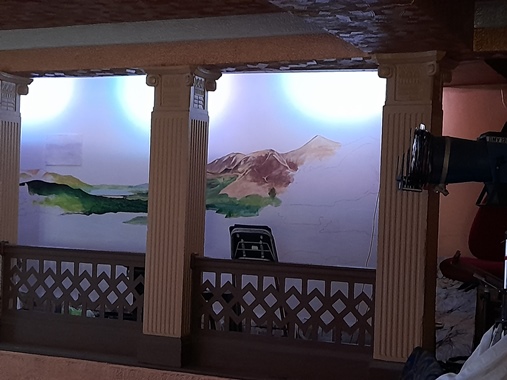 Lockdown meant works by the magnificent Artist Brigid Brind who had previously recreated our musical motif murals at the front of the auditorium, had to be paused but as we headed towards the day that our long interval was drawing to a close and the House Tab Curtains would raise again, Brigid returned and the recreation of the beautiful scenery resumed.
Brigid was supported in the decorative project by her husband Dave and their combined vision and astounding talent as artists shines through in the immaculate restoration that will be admired by many future generations here at The Plaza.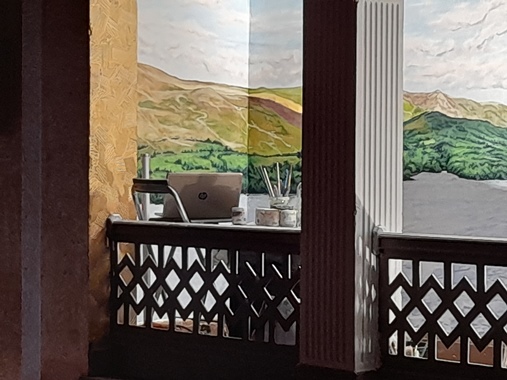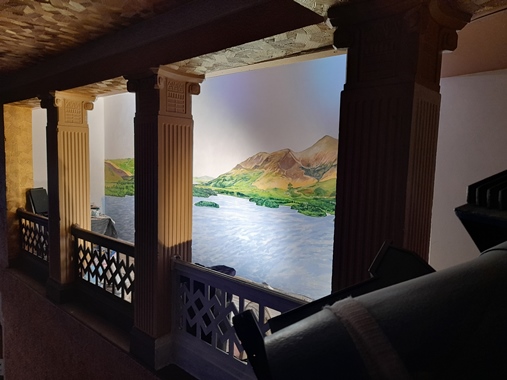 The works which were kindly funded by a donation from our supporters at 'The Friends of The Plaza' show beautiful calm lakes where the gentle waves are lapping against the green shores of a fantasy world of rolling hills and wooded glades.
The eye is drawn to the high peaks of hills in the distance that point towards a beautiful blue sky that has clouds ebbing across the scene.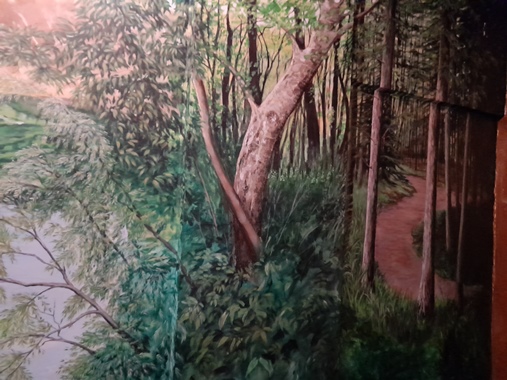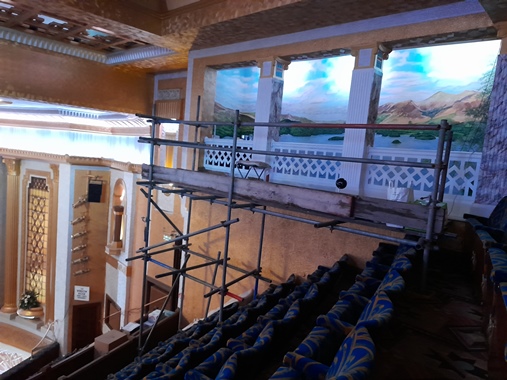 The Pillars of the Colonades which originally in 1932 had been painted to look like a grand marble portico, had been repainted during The Plaza's history and for years had been salmon pink in colour during The Plaza Bingo years and then a luxurious gold colour after our 2009 restoration so with original glass plate images from our opening day that we have in our archive as a guide, designs were created and agreed and then works commenced to painstakingly restore the pillars to their original 'marbelled' effect with the palisades along the foot of the gallerys painted in a sumptuous silver to complement the rest of the Gold and Silver decorative scheme within the auditorium.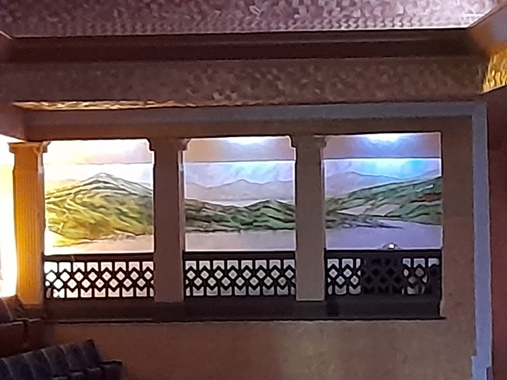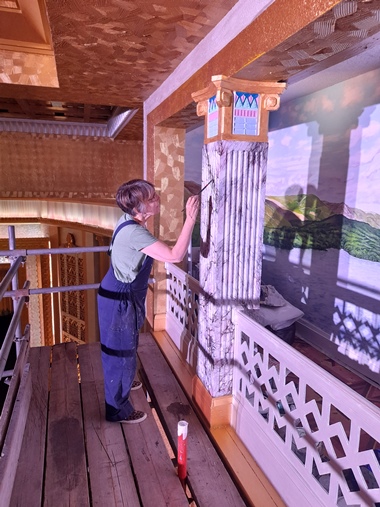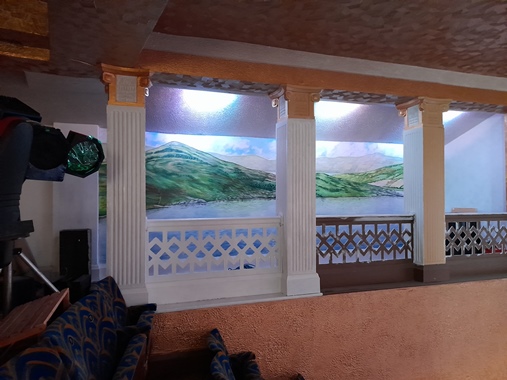 An enormous vote of thanks goes to Brigid for her amazing creativity that has brought our Colonades back to life and as we celebrate our Birthday Week and the works that Brigid are creating gently head towards final completion this really is the very best birthday gift that could have been given to The Plaza…..Happy Birthday to The Plaza – 90 Glorious Years – Friday 7th October 1932 to Friday 7th October 2022.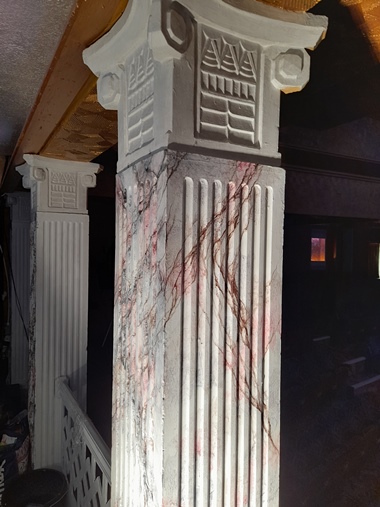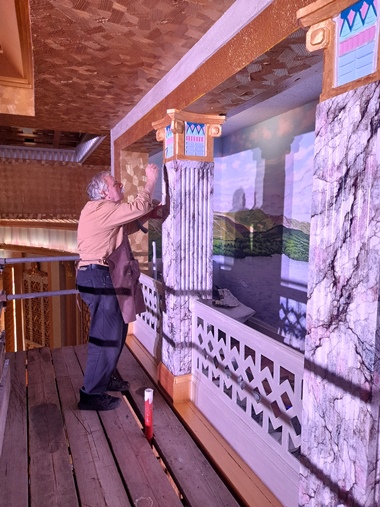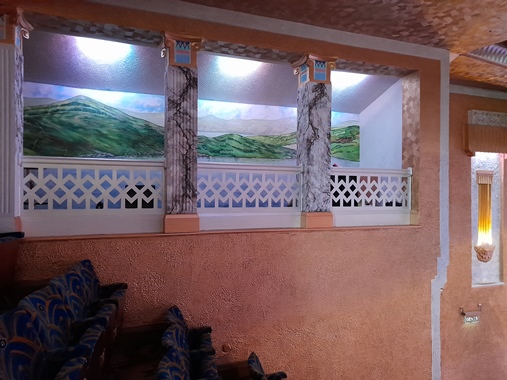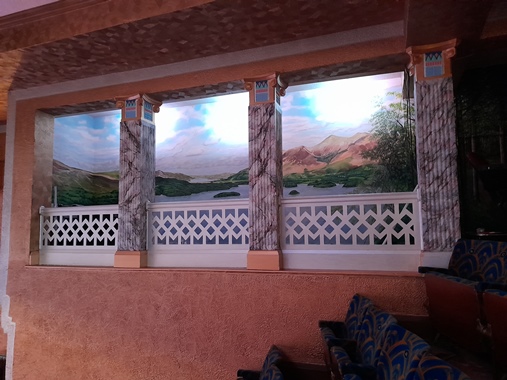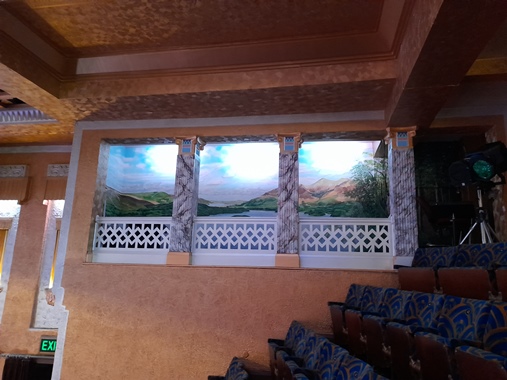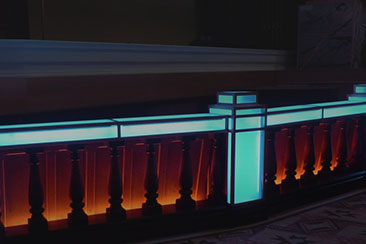 Support the Stockport Plaza
Help us to continue our restoration project with a one off donation via JustGiving.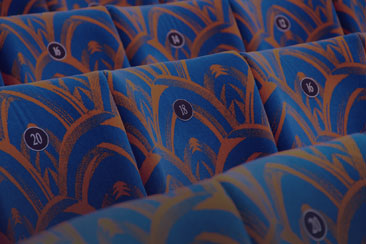 Sponsor A Seat
Share your support for the Plaza Restoration and Maintenance Appeal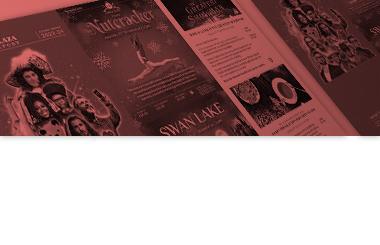 Download our latest brochure
Covering all our events