Film: Audition (1999) – Cert 18 – Part of Grimmfest
Sunday 31st October at 2.45pm
Buy Tickets
Director: Takashi Miike, Producers: Satoshi Fukushima, Akemi Suyama, Writer: Daisuke Tengan (from the novel by Ryû Murakami), Cinematographer: Hideo Yamamoto, Editor: Yasushi Shimamura, Cast: Ryo Ishibashi, Eihi Shiina, Tetsu Sawaki, Jun Kunimura.
Persuaded by his teenage son to start dating again, shy widower Shigeharu Aoyama turns to his film producer friend Yasuhisa Yoshikawa for advice and support. Yasuhisa determines to organise a sham casting call for a non-existent movie, which will enable his socially awkward friend to meet lots of beautiful women. When the soft-spoken, enigmatic Asami shows up to audition, Shigeharu quickly becomes obsessed with her, never suspecting that she has a sinister agenda of her own…
The film that first introduced the wildly unpredictable and hyper-prolific maverick maestro Miike to a wider Western Audience (it was one of SEVEN films he shot that year!), is a pitch-perfect pairing with the equally controversial and confrontational literary outlaw Ryu Murakami, which spins the latter's sour, satiric psycho-thriller source novel into an elegant, tonally slippery, deeply uncomfortable black comedy of cruelty and comeuppance; a mordant study of middle class social mores, male entitlement, and casual misogyny, which shifts inexorably into pure nightmare. Shot with icy control, and all the more horrifying for the matter of fact understatement of its nastiest sequences, it features an astonishing, terrifying performance from the extraordinary Eihi Shiina as Asami; a chilling study in inhuman stillness, with her impassive, emotionless, masklike face and flatly cooing voice. Oh, and there's also one of the greatest jump-scares in the history of cinema; one which never fails to unsettle, no matter how many times you see it.
Screening as part of Japan 2020: Over 100 years of Japanese Cinema, a UK-wide film season supported by National Lottery and BFI Film Audience Network. bfijapan.co.uk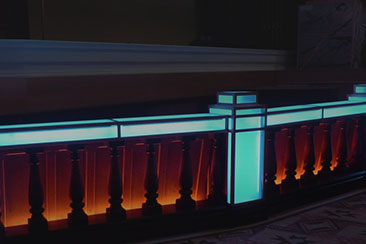 Support the Stockport Plaza
Help us to continue our restoration project with a one off donation via JustGiving.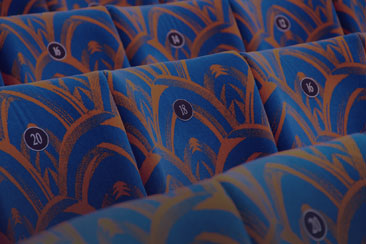 Sponsor A Seat
Share your support for the Plaza Restoration and Maintenance Appeal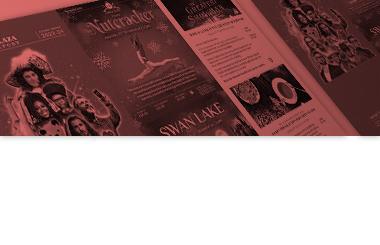 Download our latest brochure
Covering all our events